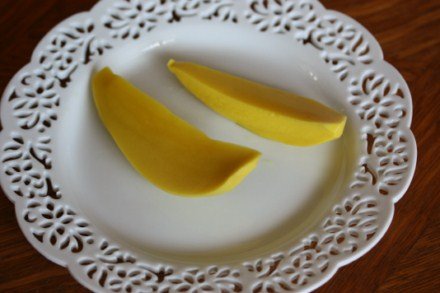 Last week several of you guessed mango or Thai mango for my What Is It Wednesday. Well, it was mango, but not just regular mango.
It was pickled mango. Yes, pickled mango. My husband picked this up a few weeks ago when we went the the Asian Market. I thought he was a bit crazy for trying it. It did not even sound good to me, but he loves pickled food and wanted to give it a try.
And he tried it and spit it right into the trash. He said it was awful. My kids did not like it either. And after none of them liked it, I refused to try it. Plus, I could not even stand the smell.
We do not like to waste food, but the rest of the jar went into the trash.
My thought on this is why would you want to ruin a mango by pickling it. Some foods just should not be pickled and I think this is one of them.
Now I am curious, has anyone else tried pickled mango? What are your thoughts?
And for those of you that guessed Thai mango, what exactly is the difference between a mango and a Thai mango?