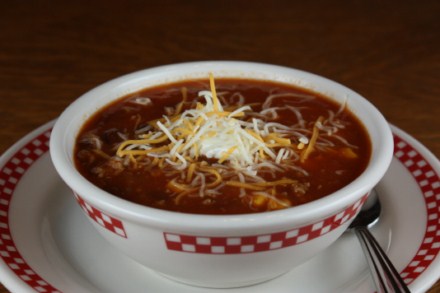 Now that the holidays are over, I am ready for things to get back to normal in the kitchen. I feel like I spent way to much time in the kitchen. Not only that, I used way too much sugar, chocolate, and butter during the month December.
My goal for the month of January is to keep things in the kitchen simple and this recipe works perfect for that.
You can easily have this soup on the table in about 30 minutes. And this soup contains ingredients that most of us already have in our pantry.
There is nothing fancy about this meal, but it is a hearty bowl of soup that your whole family will love.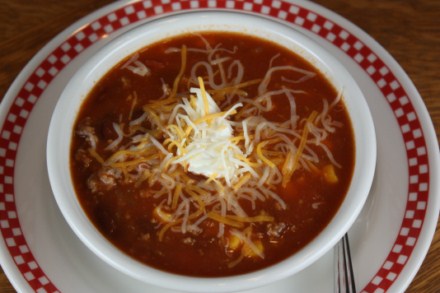 Beef Enchilada Soup
1 pound ground beef
1 onion, chopped
2 (15-ounce) cans tomato sauce
2 (10-ounce) cans enchilada sauce or use homemade enchilada sauce
2 can black beans
1 (15.25-ounce) can corn, drained
1 (14.5-ounce) can diced tomatoes
2 teaspoons ground cumin
Salt to taste
2 cups shredded monterey jack or pepper jack cheese
In a large pan, cook ground beef and onion over medium-high heat until beef is browned and crumbly. Drain grease off.
Add tomato sauce, enchilada sauce, beans, corn, tomatoes, cumin, and salt. Bring to a boil over medium-high heat then reduce heat, and simmer for 25 minutes.
Add cheese, stirring until melted.
Garnish with sour cream and shredded cheese, if desired.
This post linked to $5 Dinners.