All the flavors of cornbread in a cookie form. These cornbread cookies allow you to have cookies for dinner anytime you want!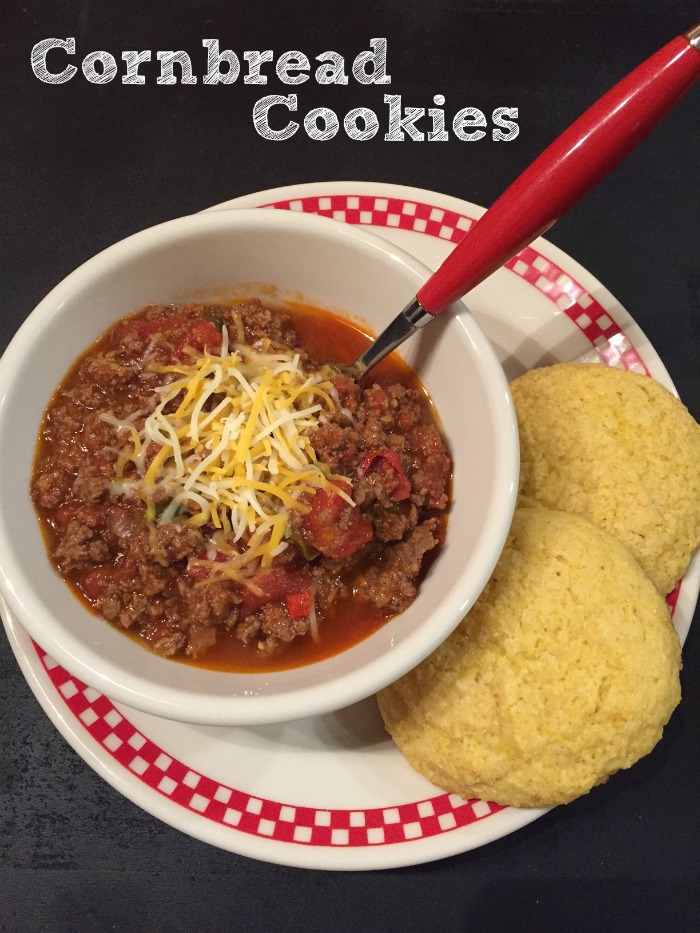 Cookies for dinner?! Yes, please!
Sometimes you just need a big bowl of comfort food and a cookie. Because what could be better than a cookie for dinner.
This recipe is my family's new favorite way to eat cornbread. It is all the flavors of cornbread in the form of a cookie.
What Are Cornbread Cookies?
Cornbread cookies are pretty much what they sound like they are. They are cornbread in the form of a cookie. It is a thick cornbread like batter baked like a cookie.
I first heard about cornbread cookies from my mom. I instantly knew that they were something I needed to try. There was one problem though. Most of the recipes that I saw contained a cornbread mix. Now I know a lot of people love that famous box of cornbread mix. I understand that. It is easy and delicious.
However, I prefer homemade when I can. I was also looking for something that was easy to make gluten free so that my whole family could enjoy them.
So I did what I do when it comes to most recipes and I came up with my own homemade version. It took some work, but what I came up with is delicious! It is also very easy to make gluten free if you need a gluten free version.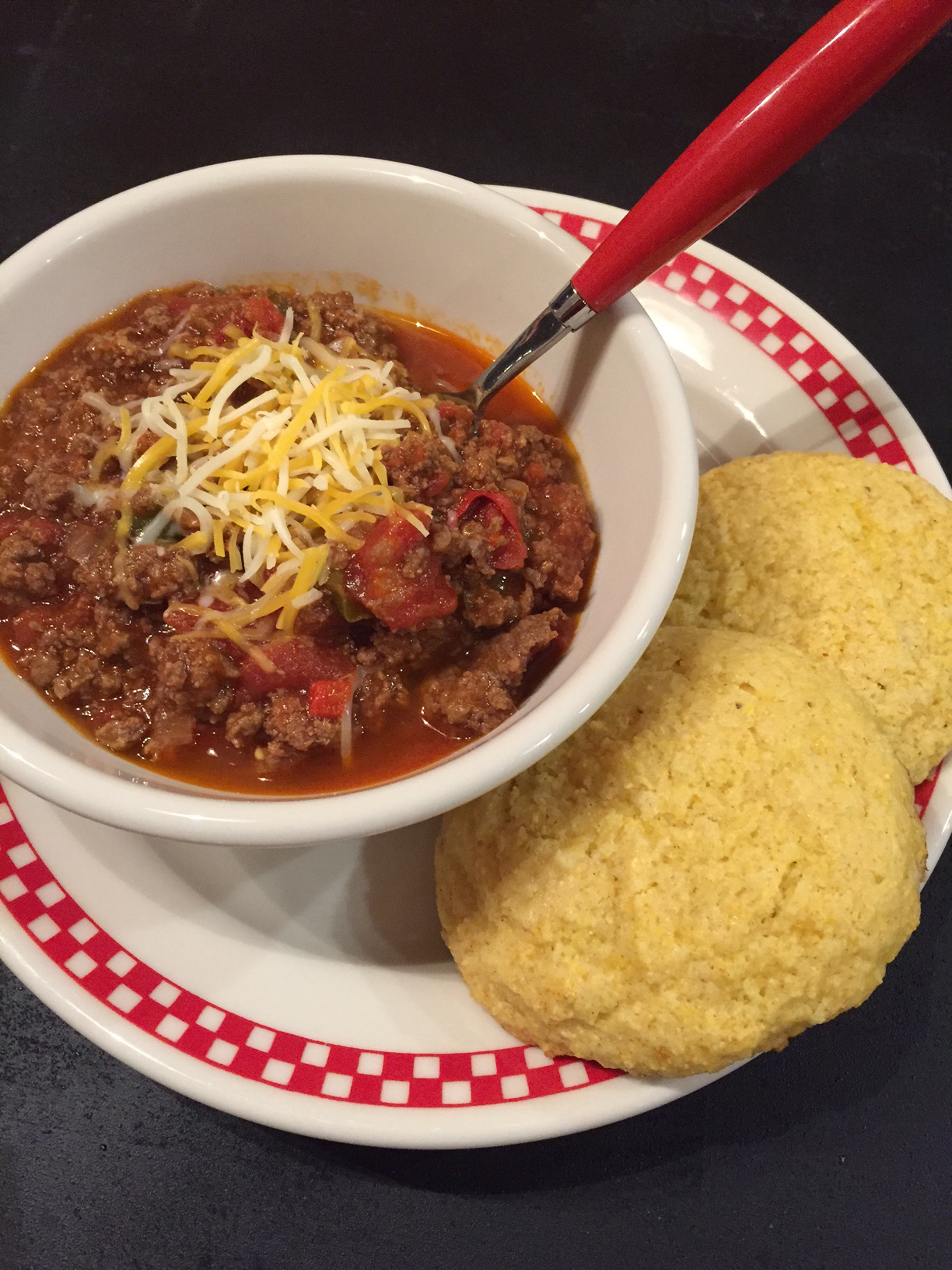 These really are like cornbread in the form of a cookie. They are a light and fluffy cookie, but still a cookie. And what kid wouldn't love the idea of eating cookies for dinner.
Cornbread cookies are perfect with a bowl of chili or soup. We had them last night with my beanless chili. They are also great with crock pot taco soup or taco soup without beans.
My son loves to put honey on these to make them a little sweeter. No matter how you eat them they are delicious!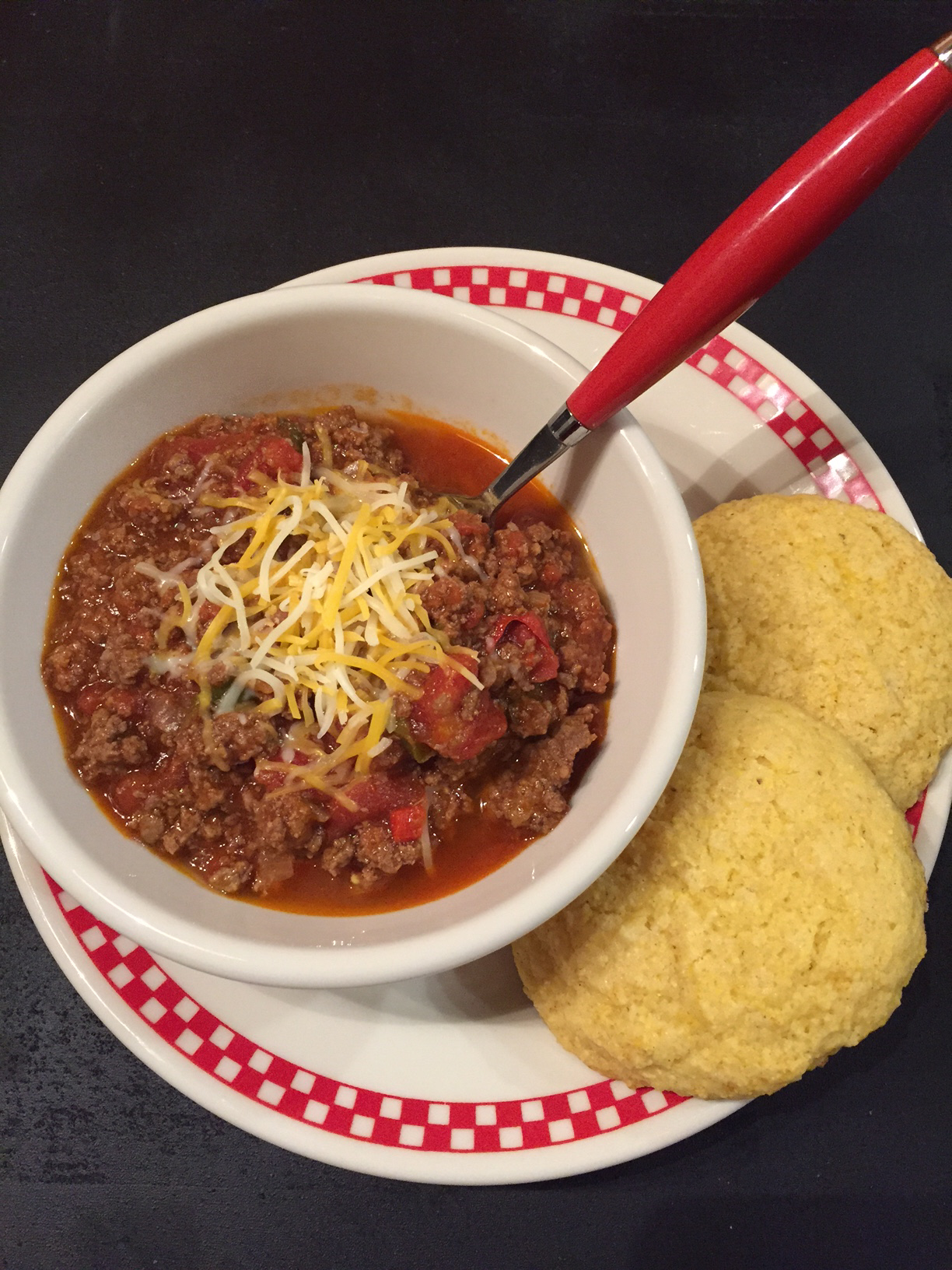 Yield: 20 cookies
Cornbread Cookies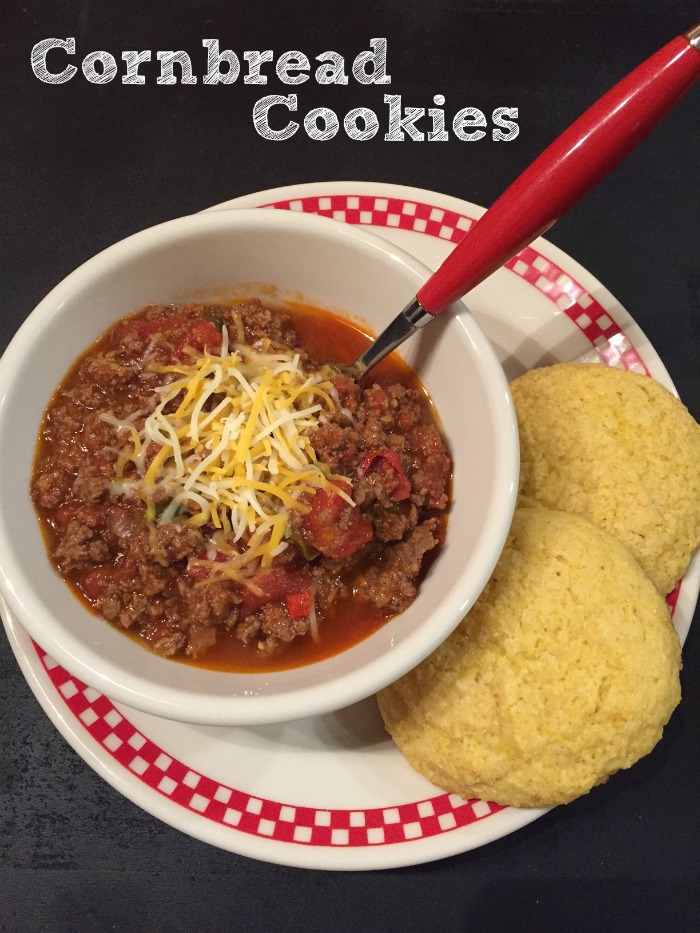 Cornbread cookies are cornbread in the form of a cookie. They are delicious with a bowl of soup or chili.
Ingredients
1 cup cornmeal ( gluten free cornmeal to make it gf)
1 cup flour ( Use Bob's Red Mill 1 to 1 Gluten Free Flour to make gluten free)
1 tablespoon baking powder
1/3 cup sugar
1 teaspoon salt
1/2 cup buttermilk
2 eggs
1/2 cup butter, melted
1/4 cup honey
Instructions
Preheat oven to 375 degrees.
In a large bowl combine cornmeal, flour, baking powder, sugar, and salt. Set aside.
In another bowl whisk together buttermilk, eggs, melted butter, and honey.
Stir wet ingredients into cornmeal flour mixture. Stir just until combined.
Scoop batter by the tablespoonful onto a cookie sheet. These spread some, so I only do about 9 cookies per cookie sheet.
Bake for 9-11 minutes or until tops are lightly golden brown and cookies are set.
Serve warm.
Notes
Other gluten free blends make work to make these gluten free, but I have only tested them with Bob's Red Mill 1-to-1 gluten free blend.
Originally posted March 2017. Updated October 2020.