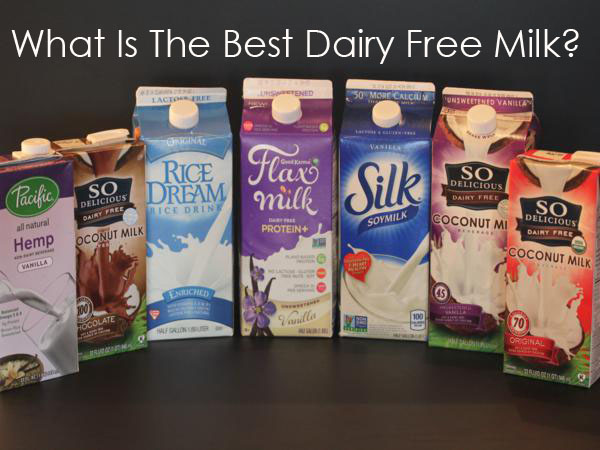 Thank you all so much for your kind emails and comments about my daughter and I going dairy free for the month of January. Your words of encouragement and tips have already been so helpful. Thank you!
And because I know many of you have traveled down this road of giving dairy free a try, I have an Ask the Readers question for you today.
I knew going dairy free, even for a month, would be hard on my daughter. She is my milk loving, drink it by the glassful, child. So, I decided to start by making sure we had plenty of options to choose from when she was really wanting milk.
I did some research and talked to my sisters who have both experimented with dairy free and decided to give quite a few options a try. From what I have heard and read, some taste better for drinking, putting on cereal, etc. and some work better for things like baking, cooking, and pancakes.
So far my daughter has only tried a few of the ones I bought. She did not like the flax milk at all. She told me it tasted like liquid oatmeal without the chunks. I am thinking that it might be a good one to try in my baked oatmeal recipes or at least a way to use up the rest of the container.
She thought the chocolate coconut milk and the chocolate soy milk I bought were not too bad. She said she thought she could get used to those two options.
I am not totally anti soy, but I am not a big fan of eating large amounts of it either, so I am not sure how much soy milk I want her to have. I also know soy can be hard to digest and since she already deals with digestion issues, I will probably limit the amount of chocolate soy milk I give her. A glass here and there would probably not be too bad though.
I made pancake muffins using plain rice milk and lemon juice this weekend and I was surprised at how well it worked. They were light and fluffy and you really could not tell a difference at all. So that was a nice surprise.
Since I am still experimenting with all this and figuring out what the best dairy free milk is, I would love to hear your thoughts on the best dairy free milk.
Do you have a favorite dairy free milk? Do you use something different for drinking, putting on cereal, and for cooking and baking? Are some brands better than others? I can't wait to here your thoughts!