Chocolate Chip Pudding is so easy to make at home and it tastes so much better than the box you buy at the store.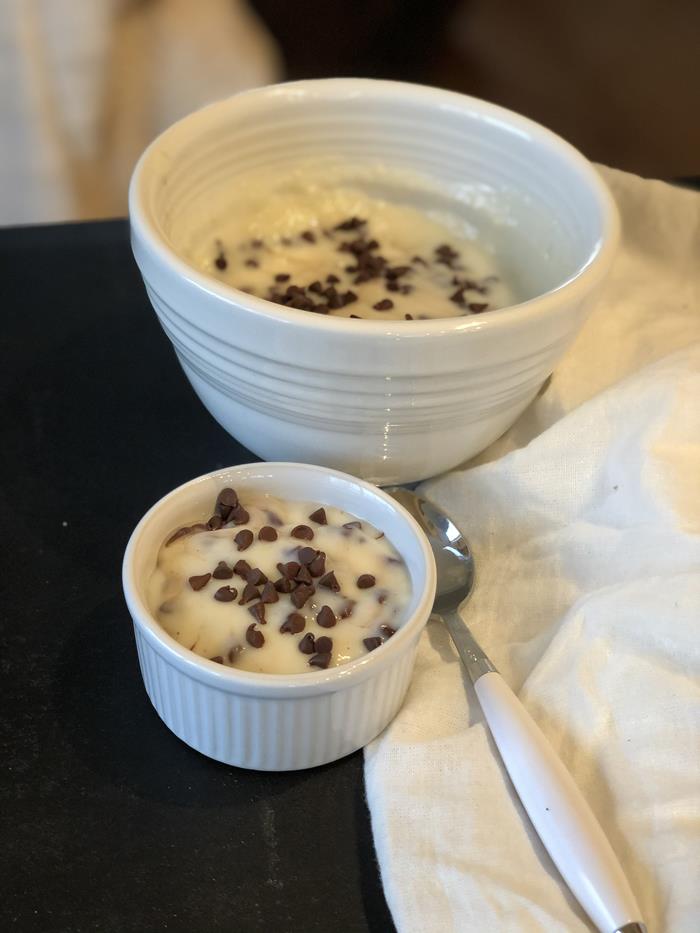 Fancy desserts are great, but sometimes you just need a simple classic dessert.
Homemade pudding is just that. It is a classic dessert that is easy to make using basic ingredients.
All you need for homemade pudding are a few ingredients like dairy, sugar, and cornstarch. They are all ingredients that you probably have in your fridge or cupboard.
For this homemade chocolate chip pudding recipe you also need chocolate chips. Because chocolate makes everything better.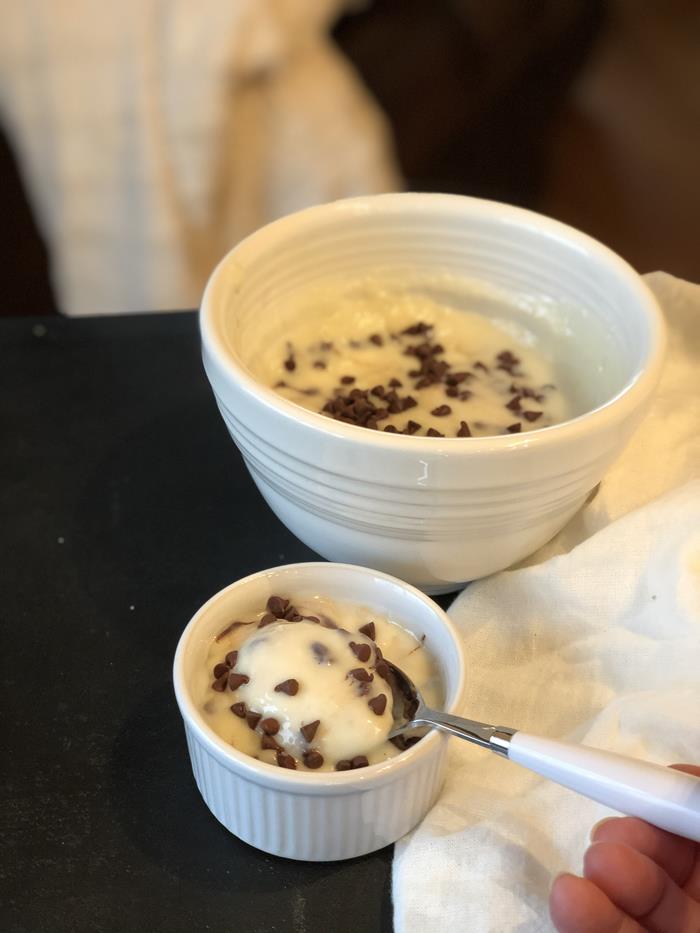 Why make pudding at home?
When you make pudding at home you can control the ingredients that go into it. When you make it at home it also tastes better. It really is so much better than the store bought kind.
Is Pudding Gluten Free?
Not all pudding is gluten free but this homemade pudding is gluten free.
Need more homemade pudding recipes?
Yield: 8 servings
Chocolate Chip Pudding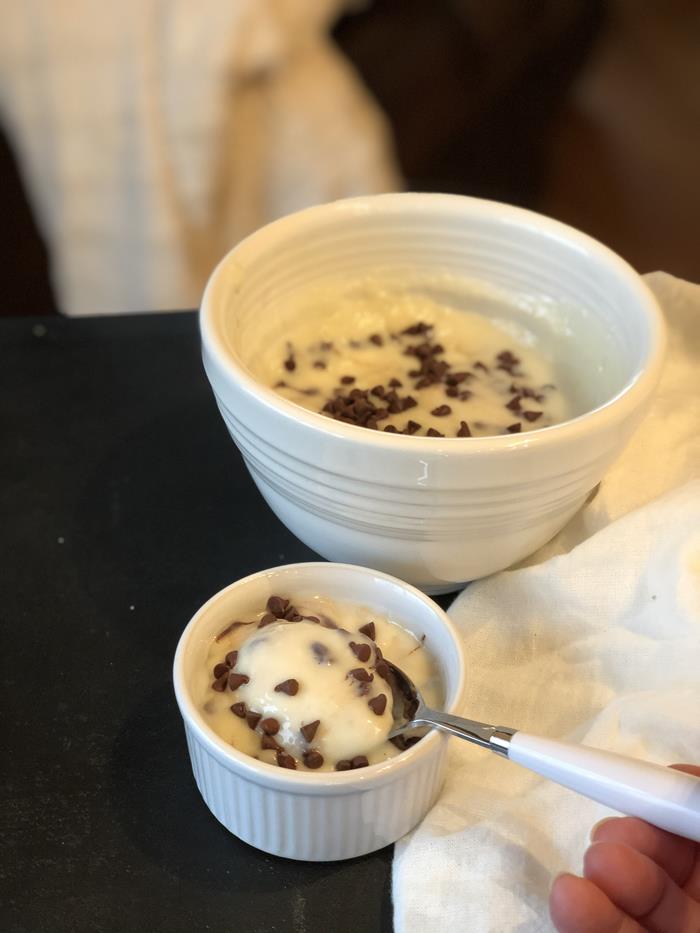 Chocolate Chip Pudding is easy to make and tastes so much better than the box.
Ingredients
1 3/4 cup milk
3/4 cup cream or half and half (both work cream makes it richer)
2/3 cup sugar
3 tablespoons cornstarch
pinch of salt
2 teaspoons vanilla extract
2 tablespoons butter
1/2 cup mini chocolate chips or regular chocolate chips
Instructions
In a pan combine sugar, cornstarch, and salt. Whisk in milk, cream (or half and half).
Cook on medium to medium high heat, while continuing to whisk. Cook until the mixture starts to boil and thicken. You don't need to whisk constantly but you do need to stir or whisk often so that it doesn't burn.
As soon as the mixture boils reduce heat to low. Continue stirring until mixture thickens. This will take 2-3 more minutes. It will thicken more as it cools, but you do want it to be a pudding like texture.
Remove from heat and stir in vanilla and butter.
Let cool for 5 minutes or so and stir in chocolate chips.
Pour mixture into individual sized bowls or into a large bowl. Serve warm or cover with plastic wrap pressed directly on pudding to prevent a skin from forming on the top. Refrigerate until serving.