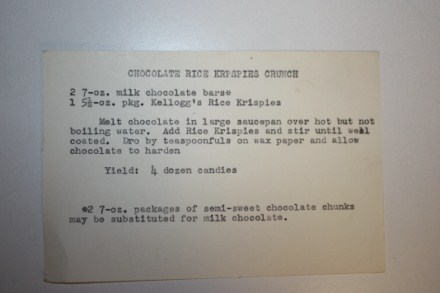 Last week I shared about my grandmother's recipe box. Then I shared a picture on Facebook for no bake cookies that were made from a recipe I found in my grandmother's recipe box.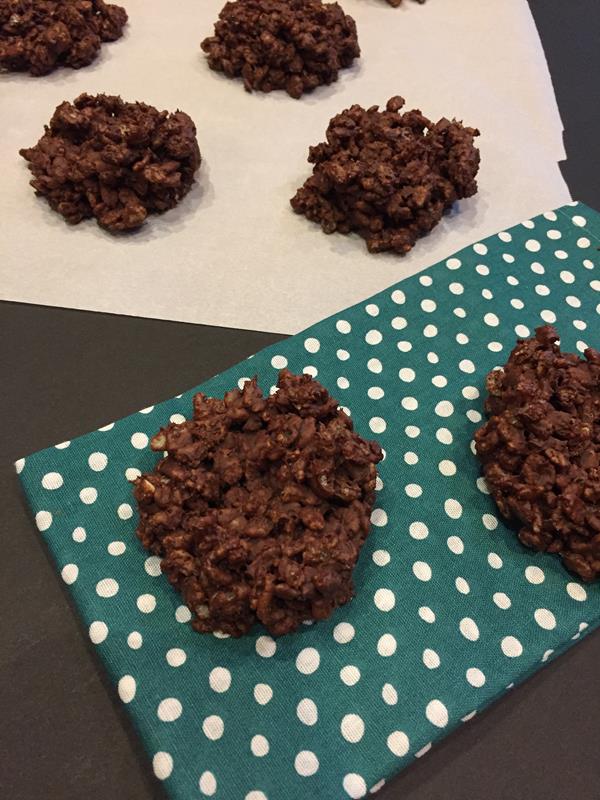 Several of you asked that I share the recipe. I was more than happy to share it, but I am afraid some of you may be a bit disappointed because this recipe is so easy it is not much of a recipe at all. However, it is really really good.
This is one of those recipes that makes me wonder why I have never thought to try it before. It is so easy and so good.
In fact this recipe only contains two ingredients. It contains chocolate and rice krispies type cereal. That is it. See I told you it was easy.
I did adapt the chocolate to cereal ratio a little, but besides that it is still Grandma's basic recipe.
Simple and tasty. I love recipes like this!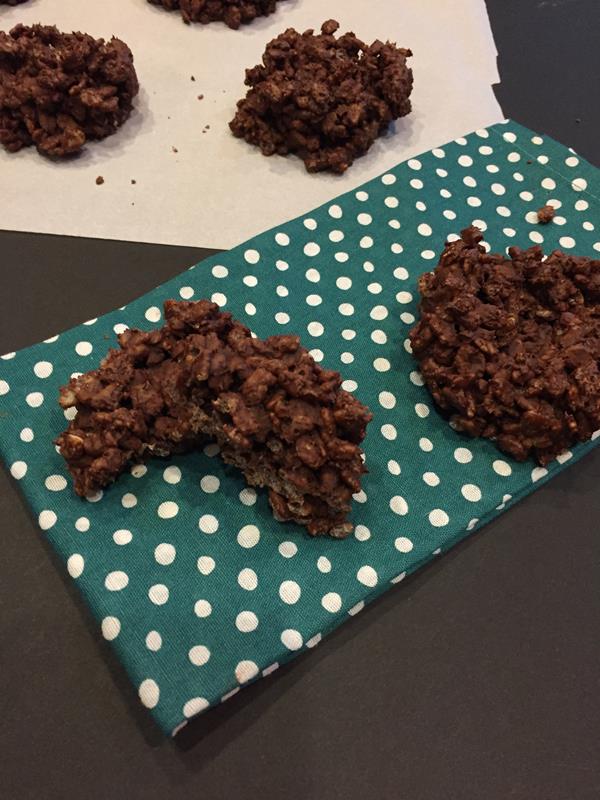 Chocolate Rice Krispies Crunch
3 cups chocolate chips
6 to 7 cups rice krispies ( I used the new gluten free ones)
Place the chocolate chips in a large bowl and melt in the microwave at 50% power and stirring every 30 seconds. This will take several minutes to do and be sure to stir every 30 seconds until the chocolate is melted.
Stir in rice krispies and stir until combined.
Drop by spoonfuls onto a cookie sheet. Place in the refrigerator until firm. This takes an hour or two.
Remove from wax paper and enjoy.