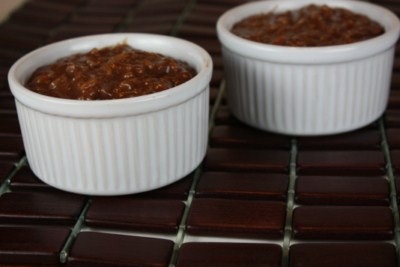 Rice pudding is an old fashioned classic dessert. People have been making it for a long time, and there are a lot of different versions.
I have tried many versions of rice pudding, but this one is my current favorite. I love it.
I made this rice pudding a little bit more special by using sweetened condensed milk and chocolate chips. What isn't good with those two ingredients in it?

Chocolate Tres Leches Rice Pudding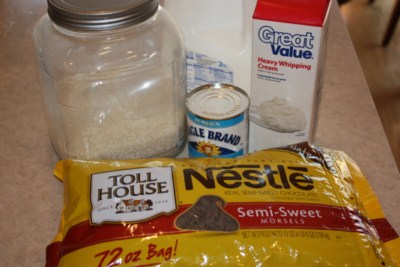 1 1/2 cups milk
1 1/2 cups water
1 cup uncooked long grain white rice
1 (14-ounce) can sweetened condensed milk
2 tablespoons heavy cream
2/3 cup chocolate chips
2 tablespoons vanilla extract
Combine rice, milk, and water in a pan and bring to a boil. Turn to low and cover and cook until the rice is tender which takes 18-20 minutes.
Stir in the sweetened condensed milk, chocolate chips, and heavy cream. Cook on low for 3-4  minutes or until the pudding thickens slightly and chocolate is melted. Stirring frequently.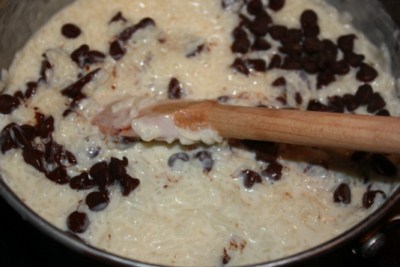 Remove from heat and stir in the vanilla. Spoon pudding into individual bowls. Serve warm or cold. I liked this warm, but my husband prefers it cold.