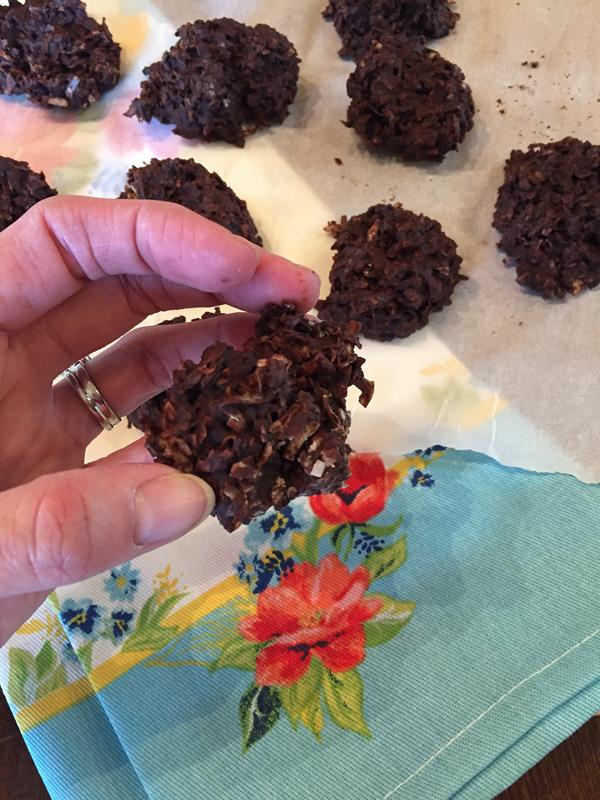 Two ingredients are all you need for these delicious no bake coconut chocolate cookies!
The first time I had these no bake coconut cookies was when a friend brought them to a church dinner. As soon as I tried one I knew that I needed the recipe.
I was so surprised to learn that they only contained two ingredients. They were just chocolate and coconut. So easy, but so good.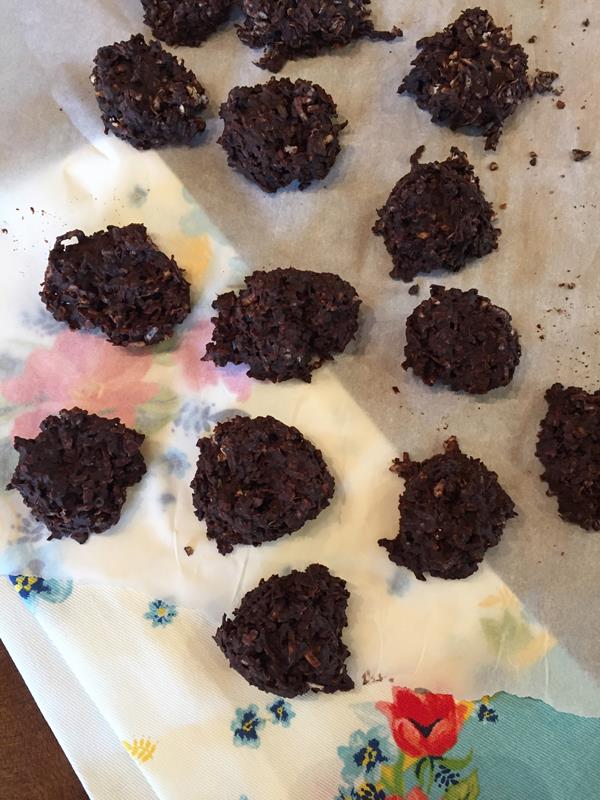 Not only do these cookies only contain two ingredients, they are also no bake. This makes them perfect for a quick and easy dessert. It also makes them perfect for summer when the weather is hot and you need a dessert, but don't want to turn on your oven.
Now I will say that these cookies are not pretty. My kids give me a hard time about how ugly they are every time I make them, but most no bake cookies are not the prettiest. They are however delicious!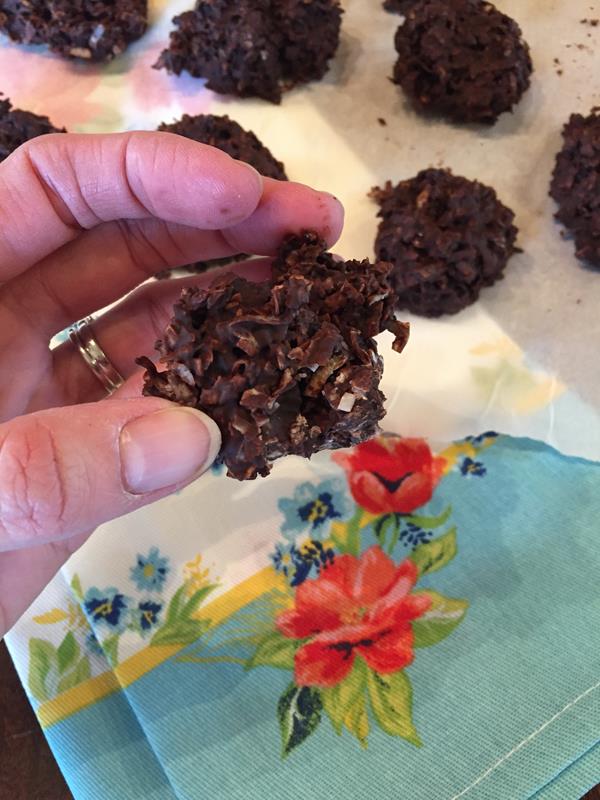 Coconut Chocolate No Bake Cookies
1 1/2 cups sweetened shredded coconut
3/4 cup semisweet chocolate, melted
Place coconut in a skillet or pan. Cook over medium low heat stirring frequently until golden and toasted. Remove from heat and let toasted coconut cool. (You can also toast the coconut in the oven. Preheat oven to 350 degrees. Place coconut on a baking sheet. Place in oven until golden and toasted, about 10 minutes, stirring occasionally to color evenly. Remove from oven and let cool.)
In a medium bowl, combine toasted coconut and melted chocolate. Stir gently until combined.
Press about 1 tablespoon coconut mixture onto a parchment-lined baking sheet. Repeat with remaining mixture.
Place in the refrigerator until cookies are set, about 20 minutes. Keep in refrigerator until ready to serve.