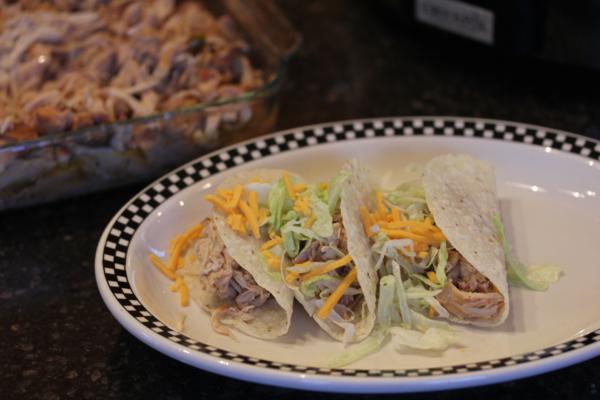 Crock Pot Chicken Carnitas are easy to make and taste great.
One of the things I love about Crock Pot Chicken Carnitas, and other shredded Mexican meat, is how versatile they are to use.
Shredded meat like this works great for tacos, nachos, taco bowls, taco salad, and even in burritos.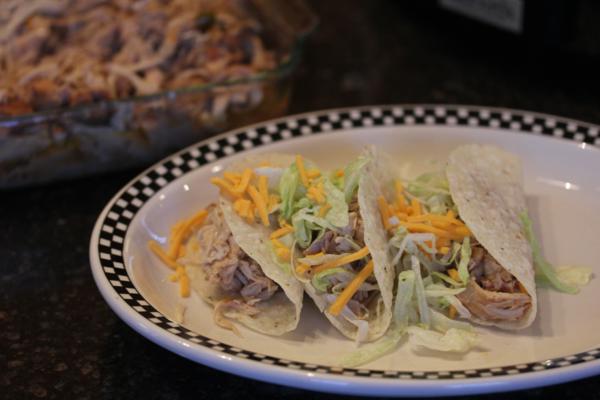 Shredded meat like this also freezes great. It is so easy to make a large batch to freeze for easy meals on busy nights.
I also love that this is easy to make gluten free. One ingredient has to be changed to make it gluten free and that is to use gluten free beer. Serve them on corn tortillas and you have a simple gluten free meal.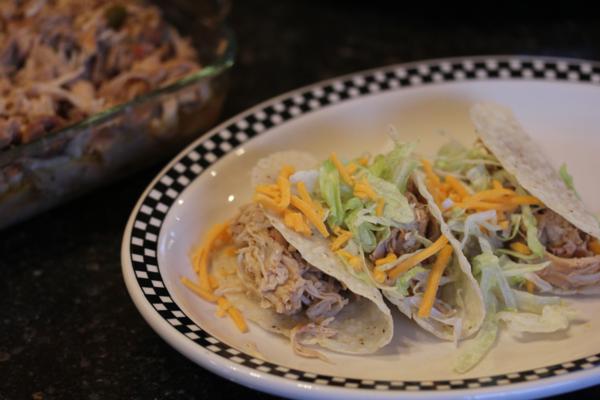 Crock Pot Chicken Carnitas

A simple crock pot shredded meat that can be used in so many different ways.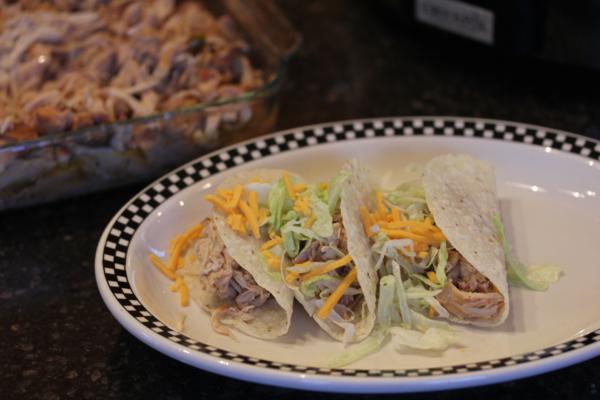 Preparation Time: 10 minutes
Cook time: 6 hours
Total time: 6 hours
8-10 servings
Ingredients:
4 pounds boneless skinless chicken breasts, chicken thighs, or a mis of both

3 cloves garlic, minced

2 teaspoons salt

1 teaspoon chili powder

1 teaspoon cumin

1 teaspoon black pepper

1 teaspoon ground oregano

2 teaspoons hot sauce

2 tablespoons lime juice

1/2 cup orange juice

12 ounces beer ( I used gluten free beer)
Instructions:

1. Place chicken in crock pot.
2. In a small bowl combine garlic, salt, chili powder, cumin, pepper, and oregano. Rub all over the chicken.
3. Combine hot sauce, lime juice, orange juice, and beer and pour over chicken.
4. Cook on low for 6 hours or until chicken is done.
5. Remove chicken from crock pot and shred meat.
6. Spoon some of the juices over the meat and serve with corn tortillas, with corn chips, or as desired.