Pudding can be homemade, dairy free, and delicious! This easy dairy free microwave pudding proves exactly that!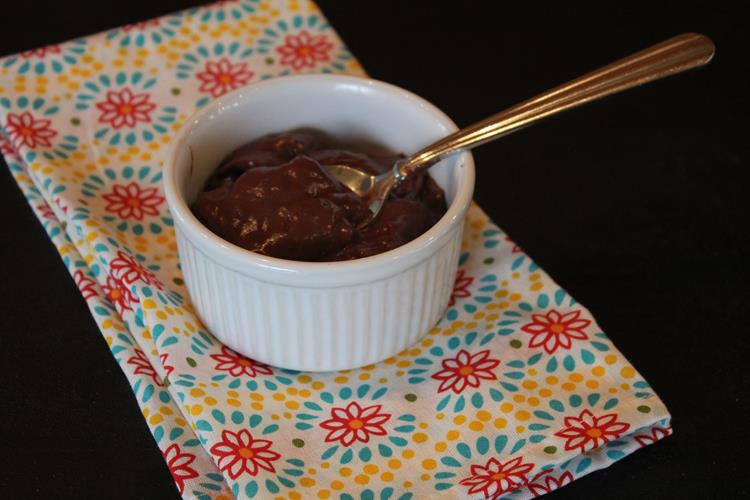 Last week I shared an easy homemade microwave chocolate pudding. It is no secret that we love homemade pudding. I have a homemade chocolate pudding and a homemade vanilla pudding recipe that I have been making for years.
One of my daughters eats dairy free or at least mainly dairy free. Butter doesn't seem to bother her, but pretty much all other dairy does, so she avoids it as much as possible.
She loves to make my microwave chocolate pudding dairy free. She makes it all the time with coconut milk beverage. The kind that you get in the dairy case. I am sure it would work with other dairy free "milk", but she loves to use coconut milk.
She also uses dairy free chocolate chips or leaves them out altogether.
I know I have quite a few dairy free readers or readers that know people that are dairy free, so I wanted to be sure to let you know that microwave pudding recipe works great dairy free.
Doesn't that look so good!
My daughter loves to make a quick batch of it when we are having a dessert that she can't have. It is quick and easy to make herself and allows her to have a dessert that she can have.
Just take my Microwave Chocolate Pudding Recipe and use coconut milk and dairy free chocolate chips! Quick, easy, delicious, and dairy free!
We use coconut milk because my daughter has a nut allergy, but I think nut milk would work well in this too. I had a reader mention that she used hemp milk. So I am pretty sure just about any dairy free milk would work.