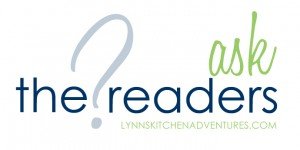 I have quite a few readers that are dairy free. Thankfully, my family has not had to deal with this issue. We have other food issues, but have not had to go dairy free.
I have received quite a few comments and emails lately from those that are dairy free asking what to use in place of buttermilk in recipes. I love buttermilk and usually have some on hand for my favorite recipes. If I don't have any one hand, I usually have some in the freezer.
I have also used the milk and vinegar trick, that I shared earlier today, when I don't have any at all, but I have never had to use a dairy free option for buttermilk.
I know a lot of you are dairy free, so can you help my readers out that are looking for a dairy free substitute for buttermilk.
What can you use in place of the buttermilk if you are dairy free?