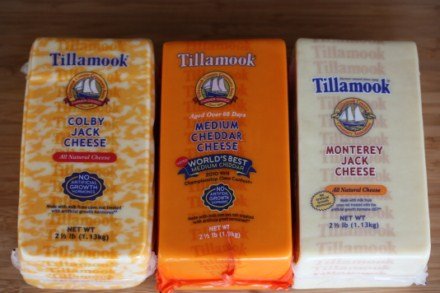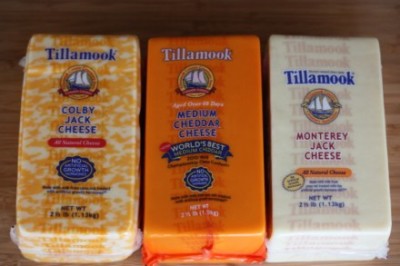 I briefly mentioned last week in my main section that we were changing up our diet a little in January.
One of my daughters and I are going dairy free this month. Yes, we will be dairy, gluten, nut, sesame, and peanut free. Oh how I am going to miss Tillamook cheese……
And I will totally admit the thought of it is a bit overwhelming. I have several Ask the Readers type posts coming up to get some tips from readers that are dairy free, because I think I will need plenty of helpful tips, especially if we end up doing this long term.
Now you may be wondering why we are giving dairy free a try. My thirteen year old has been having some health issues that we think dairy may be causing or at least making worse. The problem is mainly digestive issues. She has always been prone to digestive problems. She was only a few months old when she saw a specialist for the first time and the issues have continued on and off since.
Going gluten free has helped her so much. I would say it has made her 90% better. It is the 10% that is annoying and that we want to get figure out.
For the last two or so years, she has taken lactaid when she had a large amount of dairy. It worked and she avoided a lot of the problems she had been having. It seemed like she could tolerate small amounts, but anytime she had very much dairy she would take a lactaid.
Over the last few months though lactaid has not been enough and she started considering giving dairy free a try. She also has severe asthma and we know that some say going dairy free can help asthma, so that is another reason to give it a try.
We started talking about going dairy free awhile ago, but knew it would be really hard for her during the holidays. So, she decided a few weeks ago to give it a try starting, January 1st.
Now you may be wondering why I am going dairy free for the month as well. The number one reason is to support her. We already have so many limitations to our diet that I knew it would be really hard for her to add dairy free, even if it was just for a month. So, I volunteered to go dairy free with her.
I have gone dairy free before. I tried it once about ten years ago for four months. It made no difference in my health, so I went back to eating dairy. I am not having any health issues that I think dairy may be causing, but I am interested to see if I notice a difference this time in how I feel when I eliminate it from my diet.
For now we are taking a wait and see approach to it. Our goal is to go the whole month of January dairy free and then we will decide what to do.
And I will be totally honest and say dairy free long term is something I don't really want to think about. Slightly overwhelming to say the least. I think I could do the whole gluten free and dairy free. I know a lot of people do that, but adding in the whole having to be nut, peanut, and sesame free would make long term dairy free hard.
I will keep you updated on how it goes. And watch for some ask the readers type posts coming up on this subject. I can't wait to hear what tips and thoughts you all have on the subject.