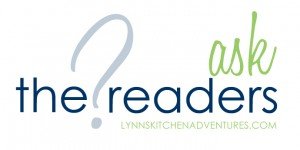 We are starting the New Year with a totally non-food, but fun topic, for Ask the Readers. That topic is books.
I love to read. I am one of those people that often has four or five books going at the same time. Part of that is simply because I like to read, but it is also because I like a wide range of books.
I enjoy reading biographies, business, Christian, historical fiction, general history, and other topics as well. I often have one of each of those topics going at the same time.
A few years ago I did some posts on my reading goals and did a few update posts about what I had been reading with reviews of the books. I have gotten away from doing those, but I might bring them back occasionally this year. I like to hear what others are reading and you all seem to enjoy knowing what I am reading, so I plan to occasionally share some of that during the next year.
Today though I have a question for all of you. I usually start off the new year with a stack of books I hope to get through during the year, but this year I only have a couple of books on my list so far. I am hoping you all can help me with that.
Do you have any good books to recommend? I would love to hear what you all are reading or hope to read in the next year because I need some ideas.