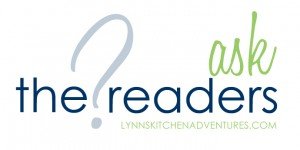 Earlier this year we talked about using a mixer for cookie dough versus stirring it by hand.That topic got me thinking about mixers in general and I have had it on my list of Ask the Readers questions for awhile. I thought today would finally be a good day to talk mixers.
I am curious do you own a mixer? If so is it a stand mixer and what brand do you like? Or do you mix your doughs and batters with a hand mixer or just by using a bowl and spoon?
I would love to hear what you all use for cooking and baking in your kitchen. It is so fun to hear what works for others, so please share your thoughts and what works for you.