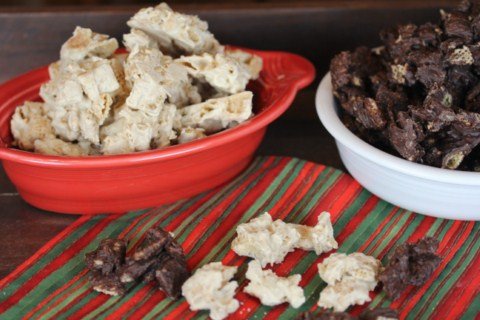 I love Chex mix type recipes. They are quick and easy to make. Kids love them and they are easy to make gluten free for those that need it.
Today's recipe is one I quickly put together this week and I ate way too much of it. Like really, I could not stop eating this. I kept putting it away and then getting it back out to grab a little more.
So easy and so good!
And I am sharing a white chocolate cinnamon version over in my allergy section today, so be sure to check it out. Both are regular type holiday desserts that just happen to be gluten free. I could not decide if I should post them in my main section or my allergy section, so I decided to share one here and one over there.
I hope you enjoy them both!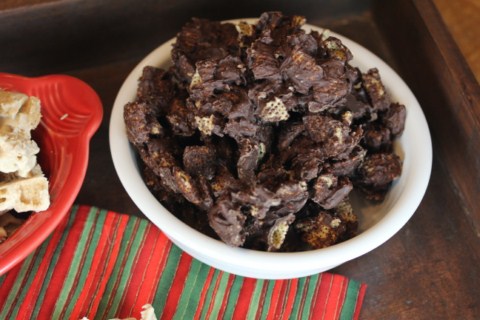 Double Chocolate Chex Mix
4 cups Chex Chocolate cereal
2 cups semi sweet chocolate chips
In a large microwave safe bowl melt chocolate chips by cooking for 30 seconds, stirring, cooking 30 seconds more, stir, etc until melted.
Stir in Chocolate Chex cereal until well coated. Do this gently so that they cereal does not crush.
Spread out on a cookie sheet. I like to line mine with my silpat mat to make clean up easy.
Refrigerate for 2 hours or until hardened.
Serve and enjoy!