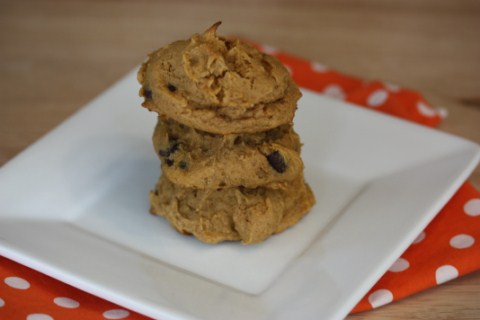 Did you know that October 26, is National Pumpkin Day?
Yes, they do have a day for almost everything don't they. There is no way I can keep up with all the food holidays, but I decided that since pumpkin pairs so well with gluten free baking, I had to share one of my new favorite gluten free cookies with you.
This easy gluten free pumpkin cookie is perfect for fall. I loved this cooked because it is a fluffy cake like cookie, which is very nice for a change. I love crispy and chewy, but the cake like texture of these cookies was great.
If you are looking for a fun fall gluten free cookie this one is worth trying.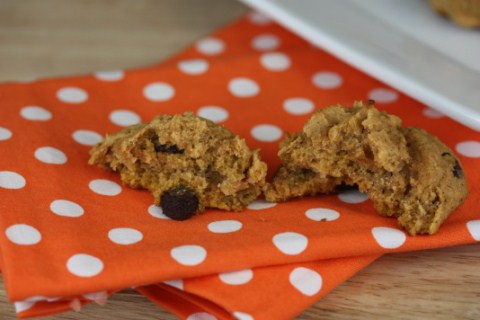 Easy Gluten Free Pumpkin Cookies
2 cups rice flour
3/4 cup potato starch
1/4 cup tapioca flour
1 teaspoon xanthan gum
1 teaspoon baking powder
1 teaspoon baking soda
1 1/4 teaspoon salt
1 1/2 teaspoon cinnamon
1 1/4 teaspoon ground ginger
3/4 cup butter, softened
2 1/4 cup brown sugar
2 eggs
1 – 14 ounce can pumpkin, solid packed pumpkin not pie filling
3/4 cup evaporated milk
1 teaspoon vanilla
2 cups chocolate chips, this is my addition not Martha's but it is really good with the chocolate added. You can leave the chocolate out though if you don't want it.
Whisk together rice flour, tapioca flour, potato starch, xanthan gum, baking powder, baking soda, salt , cinnamon, and ginger in a bowl and set aside.
Place butter and brown sugar in a bowl and mix on medium speed for about 3 minutes or until light and fluffy.
Add eggs and mix well.
Add pumpkin, evaporated milk, and vanilla and mix until well blended.
Add flour mixture and mix just until combined. Stir in chocolate chips.
Drop onto cookie sheets and bake at 375 for 10-12 minutes or until done.