Eggnog Pie is not the healthiest of pies, but if you like eggnog you will love this pie.
My son loves eggnog. He does not like pasta or rice or many other normal things, but he loves eggnog. Eggnog is a strange thing for a six year old to like. I can't figure it out, but he does.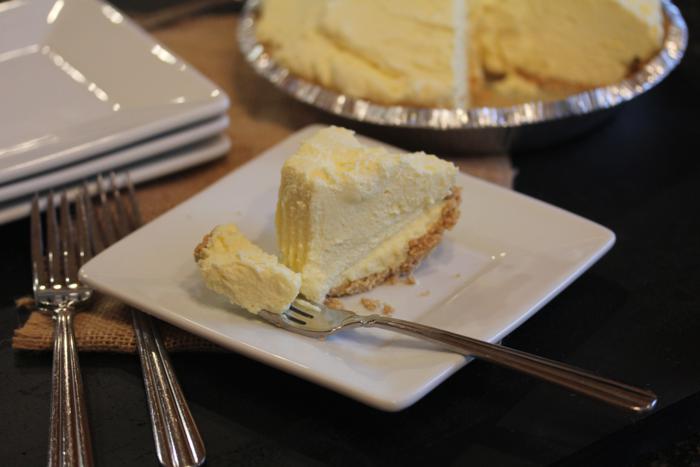 In fact, he thinks that stores should sell eggnog year around. He just can't understand why you can only buy it two months out of the year.
A few years ago I saw several recipes for eggnog pie. After looking at the recipes I came up with a version of my own. We really like this. It is a great pie for the holidays. If you like eggnog you will love this pie.
I will warn you though that this pie is really rich and creamy. A little piece is all you need.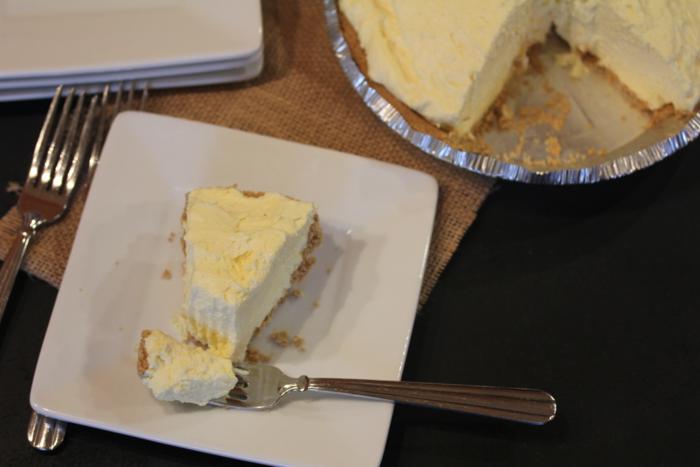 Eggnog Pie
1 (5.1 ounce) package instant vanilla pudding
1 1/2 cups eggnog
2 cups heavy cream
1 graham cracker pie crust
In a mixing bowl whip heavy cream until thick and fluffy.
In a separate bowl mix pudding mix and eggnog until well blended. This will be very thick.
Fold in whipped cream until all folded in.
Carefully spoon into graham cracker crust.
Refrigerate for at least 2 hours before serving. Cut and serve.