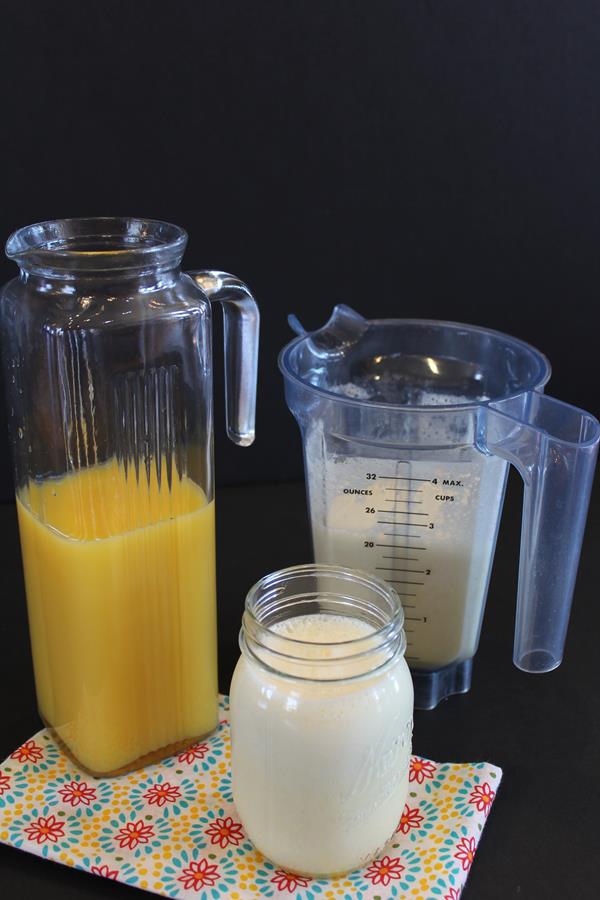 This week's everyday adventures is all about food. I didn't plan it that way. One of the ways that I decide what to share for these posts is to simply scroll through my photos to see what has happened the last couple weeks.
Today's scroll brought up lots of food pictures and not much else. Apparently over the last few weeks I have taken a few book pictures for From Our Bookshelf, a few odd family photos, and lots of food photos.
Since my family won't let me share the odd random family photos, you are getting some real life kitchen photos.
Over the last three weeks we have had a nasty virus go through the family. The kind of sickness that forces you to stop and rest because you literally can't function. They said it wasn't the flu, but it sure felt like it was.
We have multiple asthmatics in the family, including me, and this one hit us hard. I didn't feel well and I couldn't breathe well enough to move around much.
Thankfully I am feeling much better now. Every time this happens it makes me realize that we take the simple act of breathing and modern medicine for granted. Breathing without work, effort, or pain is a blessing. Give thanks for it.
One of the things that I craved while sick was my Homemade Orange Julius. I have been making these for years. We love making them during the summer, but they were also so good when I was sick.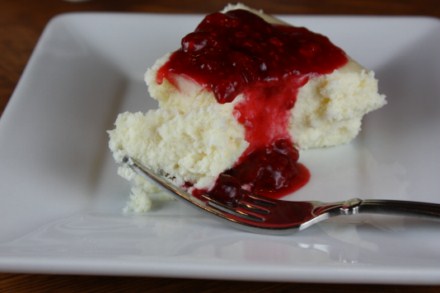 My husband's birthday was last month. Thankfully the sickness did not hit us until after his birthday. He requested White Chocolate Cheesecake. I have not made it in awhile and I forgot how good it was.
I didn't get any great pictures of the cheesecake, but this one does show how well the cheesecake turned out. My daughter helped make it and it turned out perfectly. It was the perfect texture and it didn't crack on top.
My dairy free daughter misses cheesecake. Last time I made cheesecake I bought a frozen dairy free one. It was expensive and not that great. This time I decided to finally give a homemade dairy free cheesecake a try.
I was skeptical that it would turn out, but it did. It was actually really good. I took photos so I will share the recipe soon! It took quite a few specialty products and it wasn't cheap to make, but it was worth it for a special treat.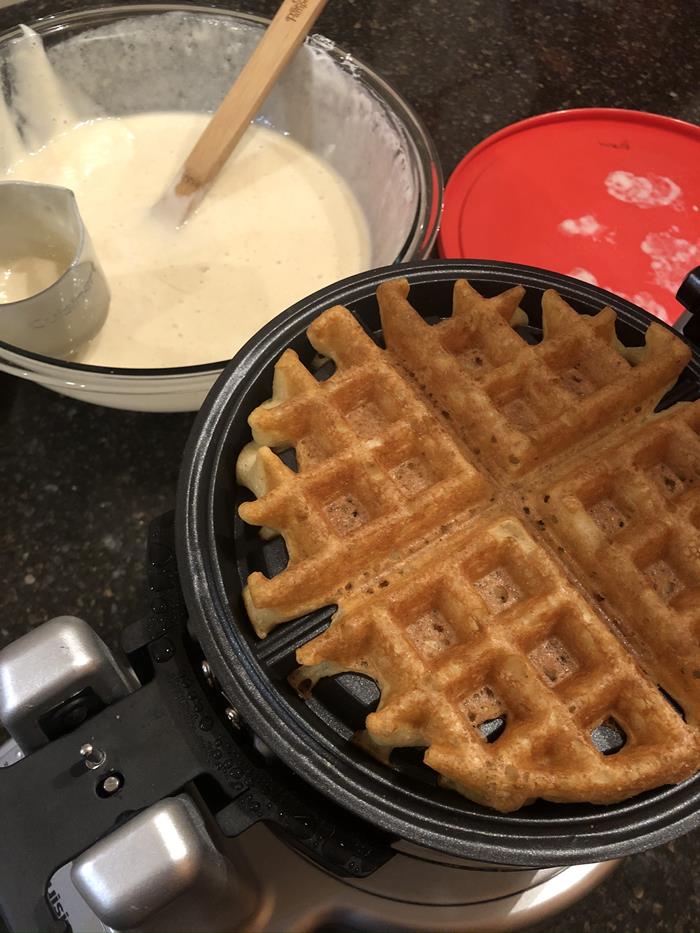 When my kids were little we had pancakes or waffles every Saturday for breakfast. It was a special weekly family breakfast that brought about great conversations and family time. However, as my kids have gotten older and schedules have changed Saturday morning family breakfasts are rare.
My kids still love having pancakes and waffles though so now we have them for dinner. Breakfast for dinner has always been a favorite at our house, but we seem to be having them more often because we miss our favorite pancake and waffle breakfasts.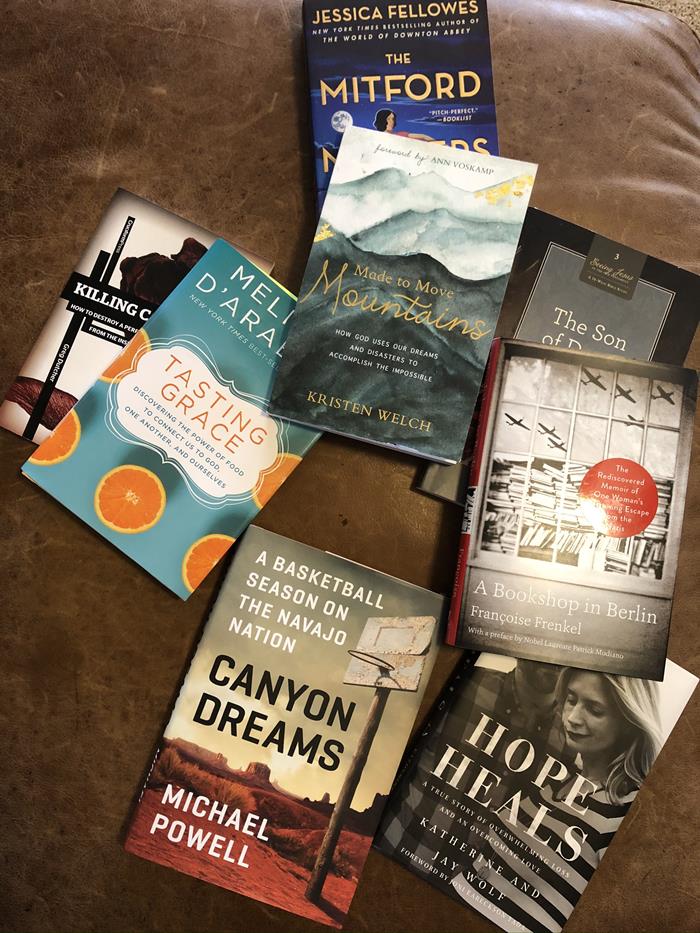 This is what my ottoman currently looks like. Pictures like this always make me realize what a wide variety of books I read. And am I the only one that reads way too many books at a time…I will share the book reviews soon over on our book site.
This is a terribly picture. It is just raw chicken, but it is a reminder that sometimes simple is the best.
Often times we complicate food. We make it way too time consuming. We add way to many ingredients. But some of the best meals are the ones with the simplest ingredients.
I got chicken on sale earlier this week and cooked it for dinner. All I did was put a little bit of seasoning on it and baked it. Nothing fancy or complicated. The whole family loved it. It was a reminder that easy is often the best.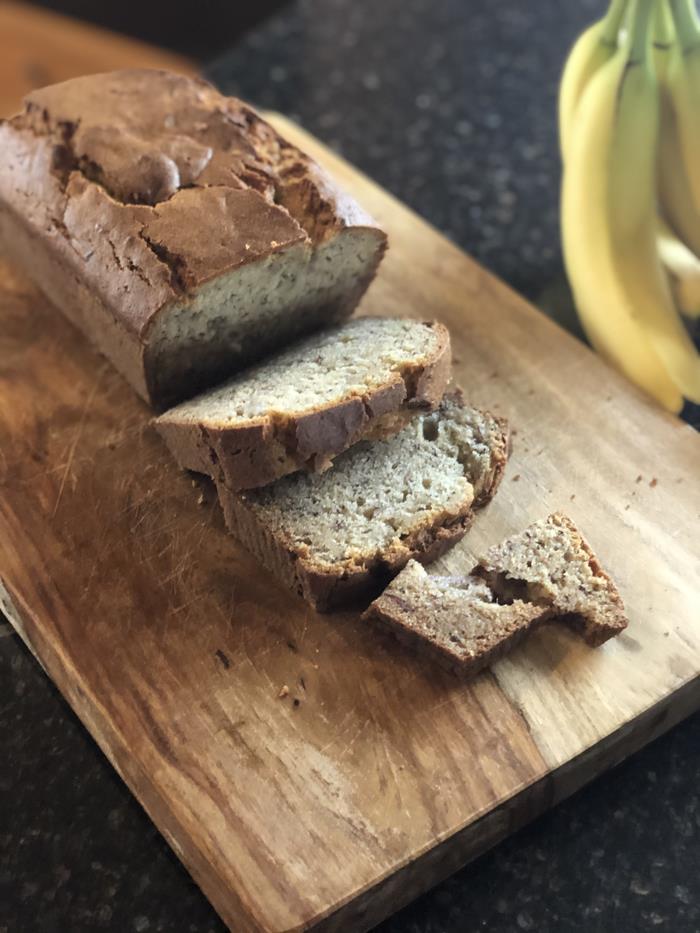 Yesterday I made my all time favorite banana bread recipe. If you haven't tried Martha Stewart's Banana Bread you need to try it.
I have been making this recipe for years. Probably close to twenty years. I now make it gluten free. The recipe has directions for both the regular and the gluten free version. If you have a few bananas that need to be used up make yourself some banana bread.
I will work on taking more non food pictures so that there is more variety next time for everyday adventures.
I hope that you have a great weekend!