It is time for another Everyday Adventures post! If you are a newer reader I occasionally share posts called Everyday Adventures.
These posts are my way of sharing things that are not your normal recipe or cooking tip. They are more like old school blogging or keeping it real type of posts.
I share things I love, things that I have been doing, family updates, etc. It is a fun way to give readers a look at my life that I don't usually share in my food posts.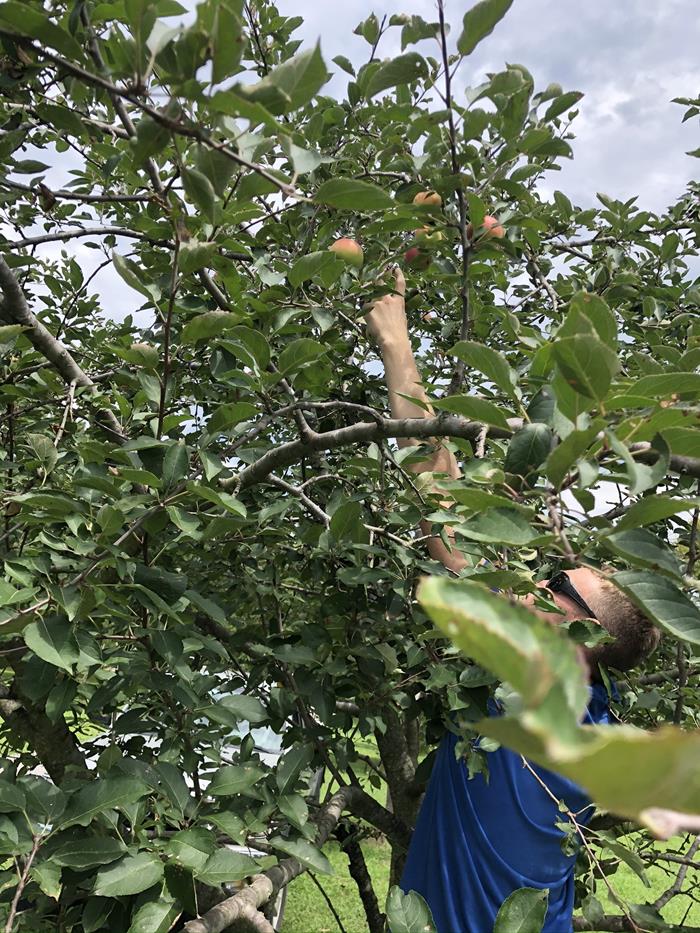 Apple picking is much easier when you are 6 ft 6 in tall!
I shared this picture on Instagram but knew that I needed to share it here too. Our apple trees did not do that well this year. Between an odd weather year and bugs, our apples were not great. But we did get a few.
I am pretty sure my son is the best apple picker in the family. It helps to be 6 ft 6 in with really long arms. 🙂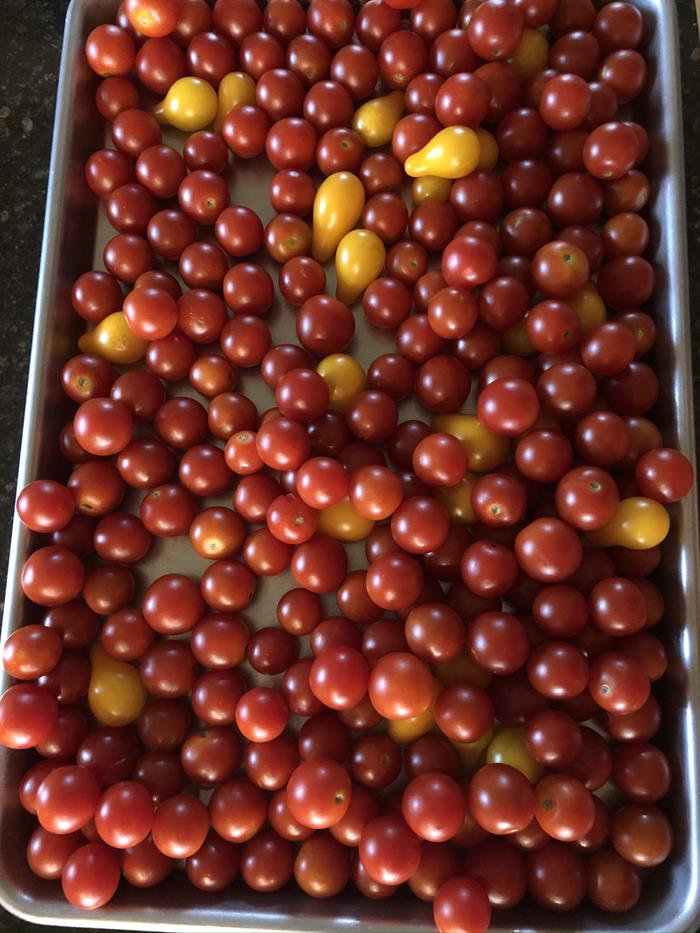 Between the odd weather and the deer our garden also suffered this year. The tomatoes and peppers are still going strong though.
I am finding all kinds of ways to use up the cherry tomatoes.
We have been having lots of pasta with roasted vegetables. I have also been making tomato salad several times a week.
One of the ingredients in tomato salad is balsamic vinegar. My oldest daughter does not like balsamic vinegar. She says that the flavor is just too strong.
I recently tried golden balsamic vinegar and she likes it a lot better. It has the flavor of balsamic vinegar, but it isn't nearly as strong. I can't wait to try it in more recipes.
This cookie sheet pretty much sums up our family.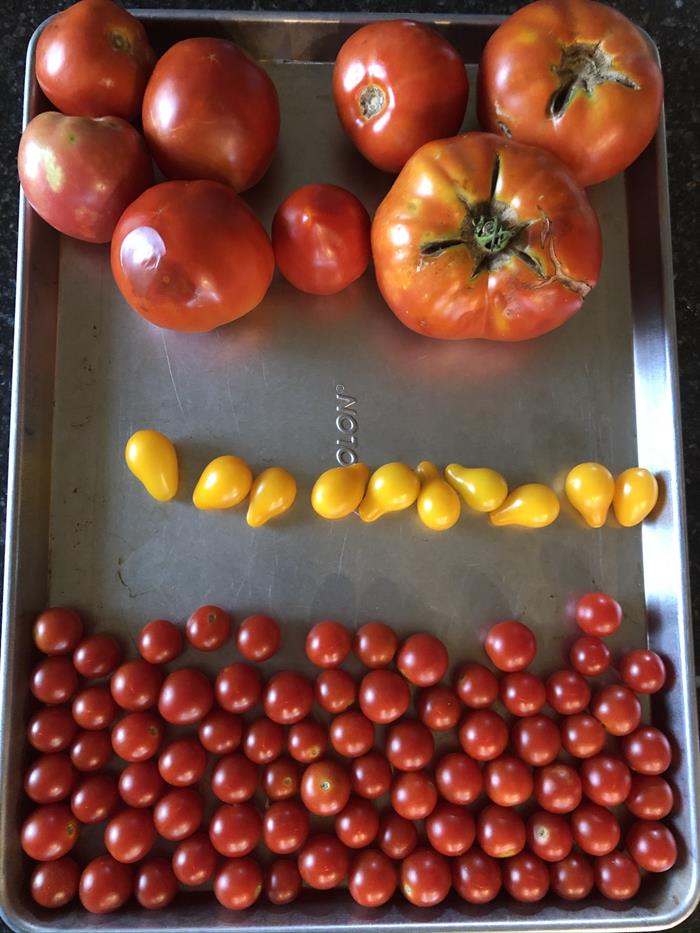 Those that know our family in person know that we tend to be a bit of a type A family. Some in the family tend to be much more type A perfectionist than others.
After I pick and wash tomatoes I always put them on a cookie sheet on the counter. That way everyone can just snack on them when they want to.
I normally just dump them on the cookie sheet. Apparently someone in the family can't stand all the tomatoes mixed together. I often find them "fixed" by someone in the family. Instead of all mixed together they will be separated by color. Occasionally I also find them lined up in neat rows too. 🙂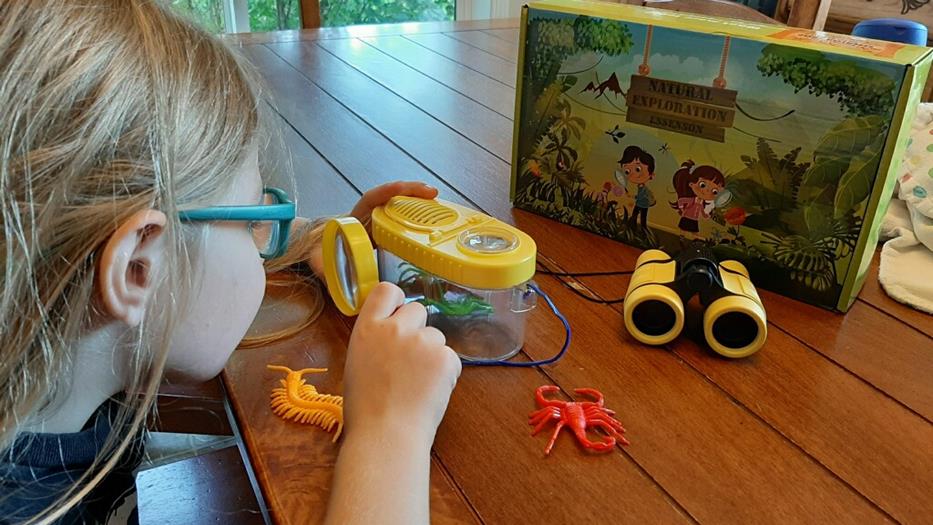 My sister has five kids ten and under. She also lives in Washington state. If you live in Washington state, or really anywhere on the West Coast, you know that they have had more a lot more restrictions the last few months than other areas.
I have joked with my sister that one of my goals is to be the fun aunt. I am not very good about sending birthday gifts to each child, but I love to occasionally send a box of fun candy, snacks, toys, etc.
Like everyone else, summer has not gone as planned for my sister and her family. Neither will the school year. In my effort to stay the fun aunt, and to give them a little excitement, I recently ordered a few things from Amazon to send them.
One of the things that I sent them was this bug catcher kit. I thought that it would not only provide some fun, but would help with homeschool science. It came with a few plastic bugs, but it is designed for using outside to catch bugs.
My nieces and nephews loved it. Apparently my niece has wanted binoculars her "whole" life and she was so excited that the kit came with some.
My sister said it is a great bug kit. If you are needing a simple kit to make homeschool science fun this year I highly recommend this. It would also make a great gift for kids that are at home right now. It is educational and fun.
One of the other things that I sent were these kids walkie talkies. My sister loved this gift! They live on a few acres and my nieces like to visit the neighbors and go for short walks around the property. These walkie talkies give them a way to keep in touch. My sister said that they have been playing/using them a ton. She couldn't believe the quality for the price. It is another fun gift idea for kids.
I think I have kept my title of fun aunt. 🙂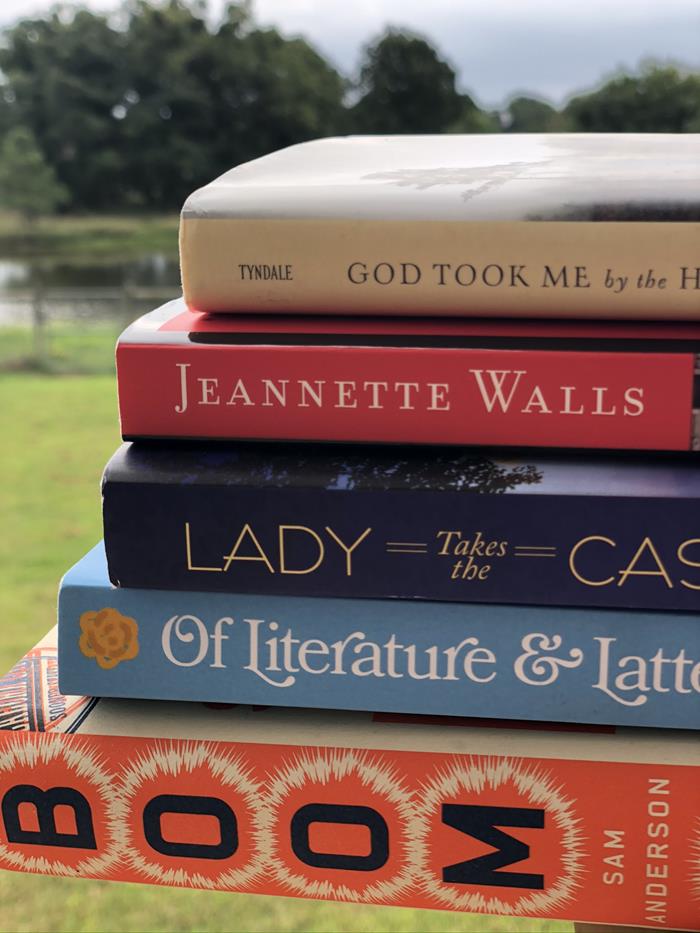 I shared a few of my recent reads over on From Our Bookshelf. Grace and I are also doing a series on From Our Bookshelf called Sunday Reading. On Sundays, we share a Christian book or biography that we enjoyed. If you enjoy Christian books I hope you find a book or two to add to your TBR list.
I used some of our apples to make Apple Snack Cake. I made one to eat and one to put in the freezer for later. Apple Snack Cake is one of my favorite desserts to make during apple season. I am hoping that I have time to make another one this weekend.
I hope that you have a great weekend!