Peanut Butter Pancakes are an easy breakfast kids will love!
Peanut butter pancakes are my son's new favorite breakfast. He loves it when I make these.
They are more filling than a normal pancake so they stick with him longer.
Yes, you can spread peanut butter on a pancake, he does that, but he also likes the extra peanut butter in these. And when he is in a hurry he can just skip the peanut butter and eat them as they are.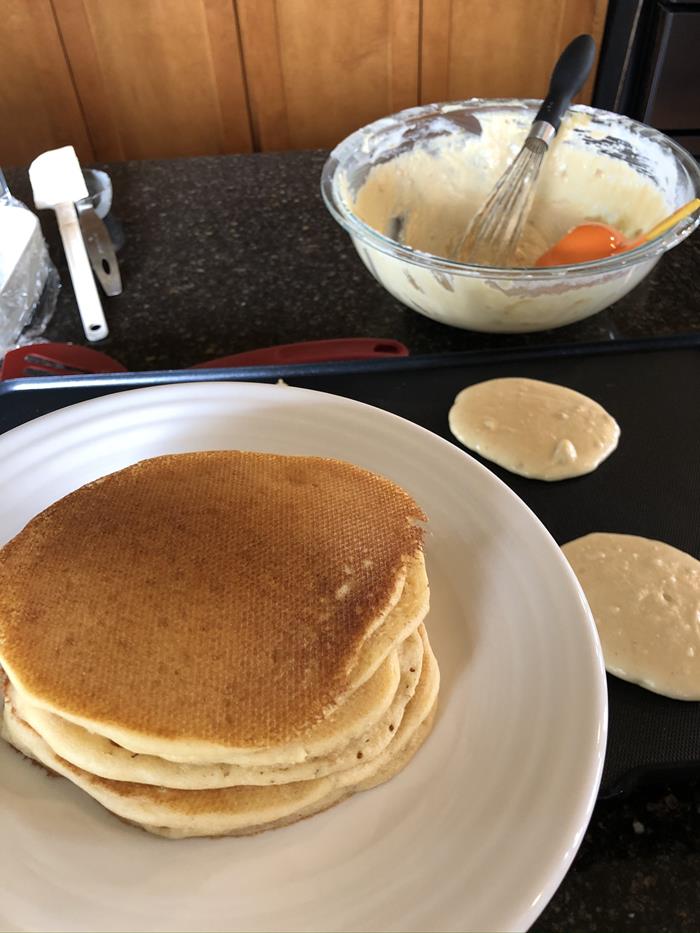 How do you make peanut butter pancakes?
You simply stir peanut butter into your pancake batter. Yes, it really is that easy. I don't do anything fancy for these. I just add peanut butter to a pancake batter.
This works with just about any pancake batter. I have tried it with multiple batters and it works great.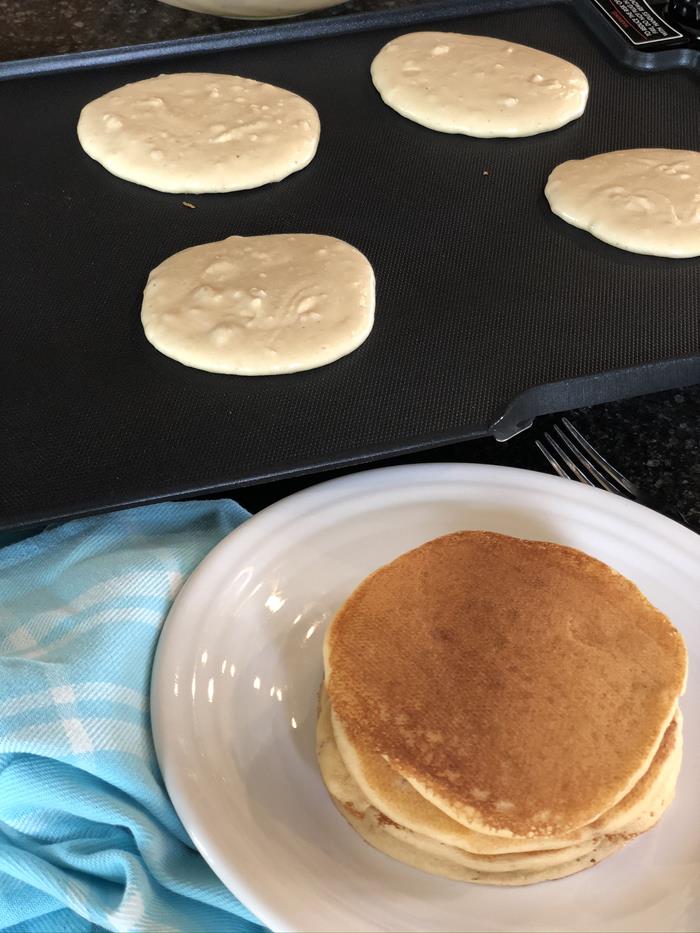 Can I freeze pancakes?
Yes, pancakes freeze well. Having pancakes in the freezer makes breakfast easy on busy mornings. You can reheat them in the microwave or the toaster.
Can I use a peanut butter alternative?
Yes, you can. That is exactly how I make them. The title says peanut butter, but since my oldest daughter has a peanut allergy, I make these all the time with Wowbutter or Sunbutter.
Sunbutter gives them a slightly odd color, as in greenish, because Sunbutter does that in some recipes, so we prefer Wowobutter. I am sure almond butter or other nut butter would work as well.
Can I make them gluten free?
Yes, these peanut butter pancake work great gluten free. Just use your favorite gluten free pancake recipe and follow the recipe as directed. The pancakes in the picture are actually gluten free ones!
Need more pancake recipes?
Yield: 8 servings
Peanut Butter Pancakes
Peanut butter pancakes are a delicious way to make your pancake breakfast a little more special.
Ingredients
pancake batter that uses two cups of flour or two cups pancake mix, made according to directions
2/3 cup peanut butter
Instructions
Stir peanut butter into pancake batter. Stir just until combined.
Pour batter by 1/4 cupfuls onto hot griddle or skillet.
Cook for 2-3 minutes or until bubbles form on the batter.
Flip pancakes over and cook 2-3 more minutes or until pancakes are done.