I took the last few weeks off from doing my Everyday Adventures posts because I have been on vacation the last few weeks visiting my family in Oregon. Today I am catching up though for my Everyday Adventures post and I am sharing a few pictures of our trip. I hope you enjoy them.
We visited Crater Lake. It has been over twenty years since I have been to Crater Lake and my husband and kids have never seen it. It was just as amazing as I remember. The colors of the lake are impossible to capture in pictures. It is the most amazing color of blue.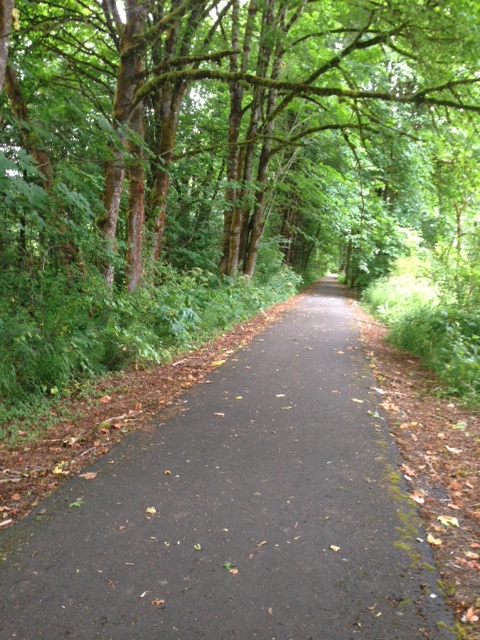 We enjoyed taking lots of walks and a few runs.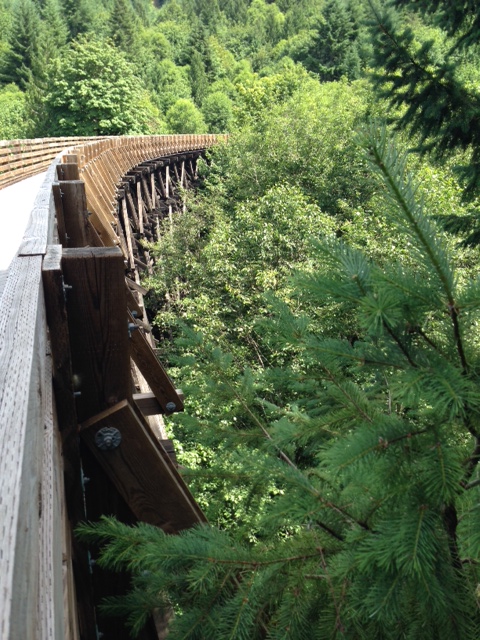 The weather was beautiful while we were there.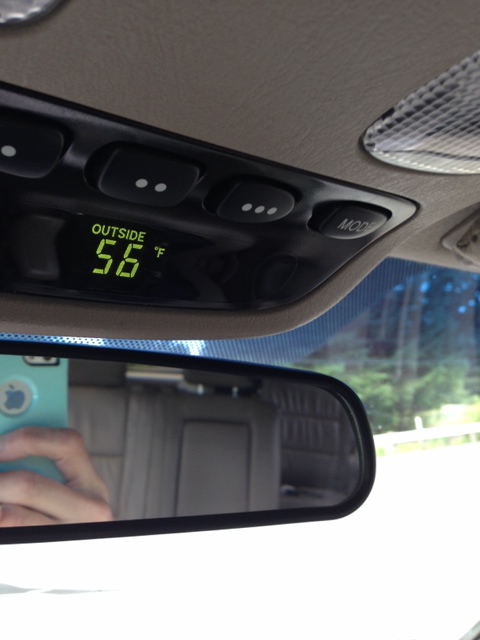 56 degrees in July?! It was so nice.
And although the Portland area was having above average temperatures while we were there, it was still a nice change from a normal Oklahoma summer because it cooled off nice in the evenings.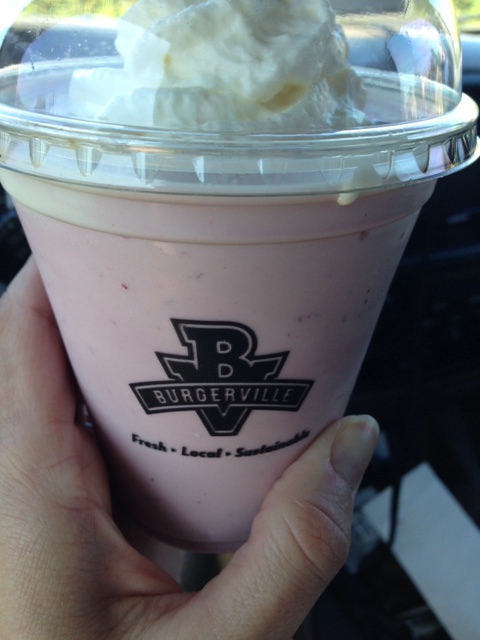 Burgerville berry milkshakes are a must when I visit Oregon during the summer. So good!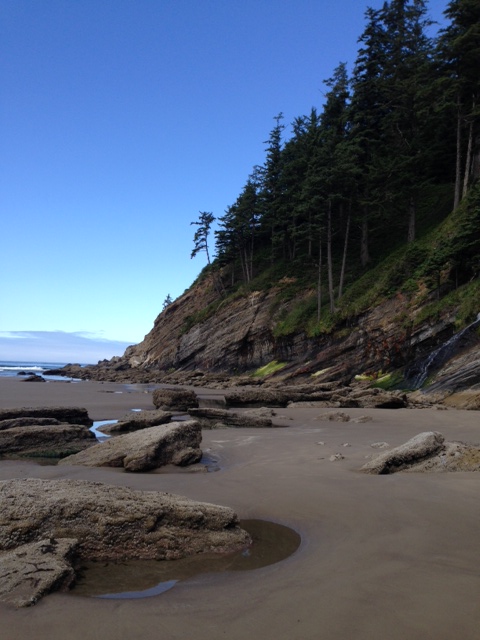 We visited one of my favorite beaches. Beach, trees, and waterfall all in one view!
And we visited the beach again. When you live in Oklahoma and your grandparents live one hour from the Oregon coast, multiple trips to the beach are necessary.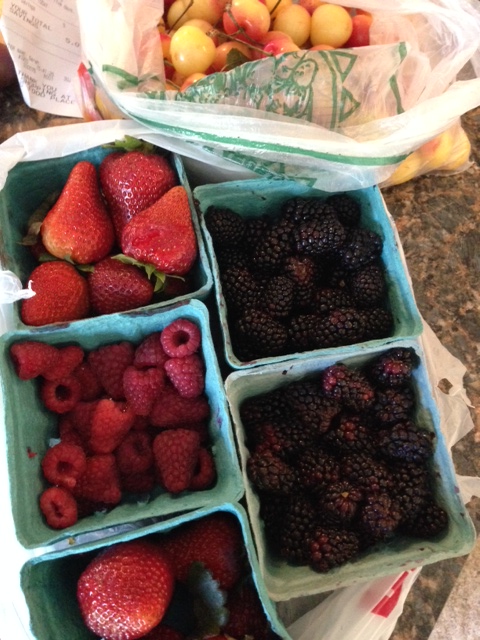 We ate lots of fresh local berries and cherries. I think my son alone ate several pounds of fresh Rainier cherries while we were there.
My husband and I celebrated our 20th anniversary.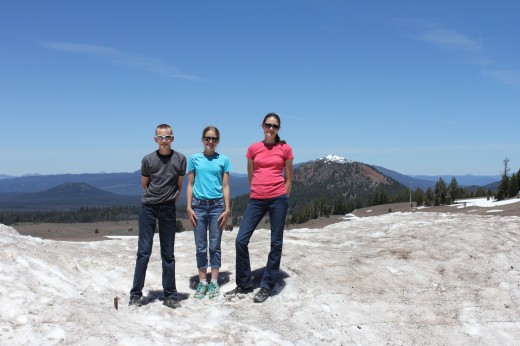 We played in the snow on June 30th. Which my kids thought was strange, but fun.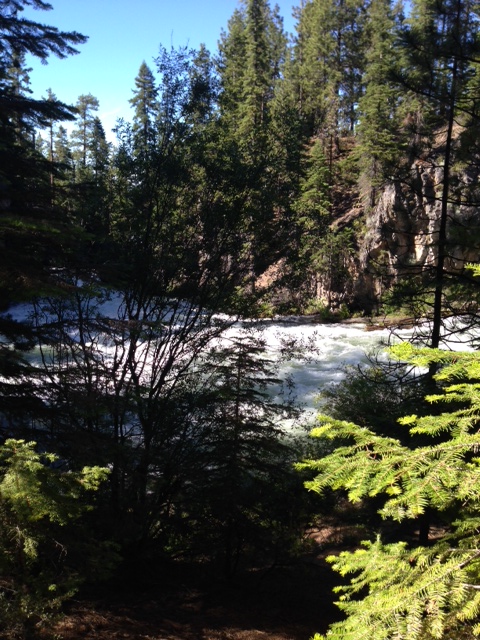 We hiked along the Deschutes River while visiting my brother in-law and his family.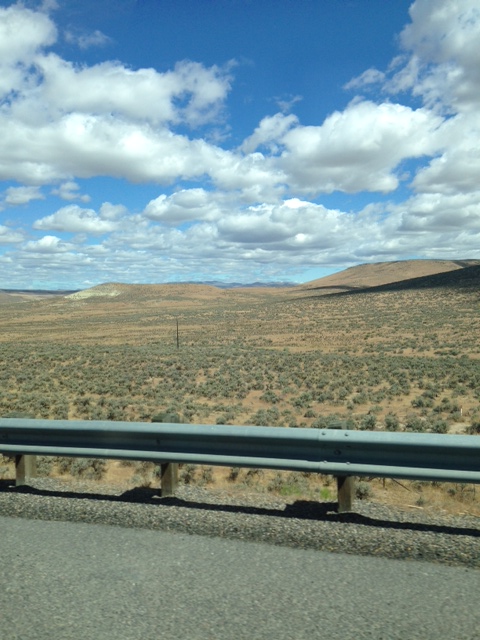 And we saw lots of views like this picture taken somewhere while riding in the car traveling cross country.
Over all it was a fun and wonderful trip, but since we don't travel like most people, I am a bit worn out and still catching up on sleep and laundry. So, if it is a bit quieter than normal around here the next few days you will know why.