Today I am keeping it real by sharing a cooking disaster. Because although we don't like to admit it, we all have them! I am also sharing why I love my muffin pan and a few of my favorite muffin recipes.
It is no secret that my family loves muffins. We make them all the time because they work great for a quick breakfast, lunch, snack, or dessert.
Because we love muffins so much I am always working on new muffin recipes. If you follow me on Instagram or Facebook you might have seen this picture and caption.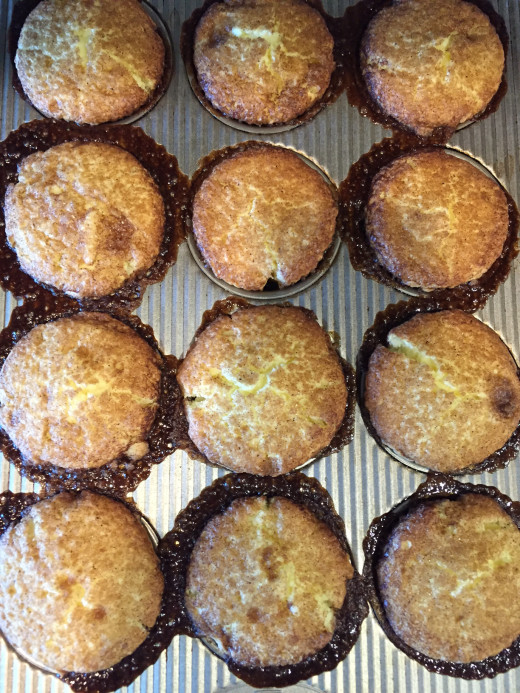 Well this gluten free recipe is going to need some more work… So not looking forward to cleaning that pan. Just keeping it real for you!
I was really dreading cleaning that pan, but the reality is that I was more afraid that I had ruined my favorite muffin pan.
I have mentioned before how much I love USA Pans. Their cookie sheets, muffin tins, and cake pans are my favorite. I am slowly replacing all my pans with USA Pan ones.
One of the reasons that I love USA Pans is that not only do things bake well in them, but they also clean up well. They come clean with very little effort.
But I had never had something quite this bad to clean up before. It was a mess!
I did not have anything to worry about though. The pan cleaned up perfectly. I could not believe how easy it was to clean. All that sugar and butter mixture that over flowed and burned on that pan came right off.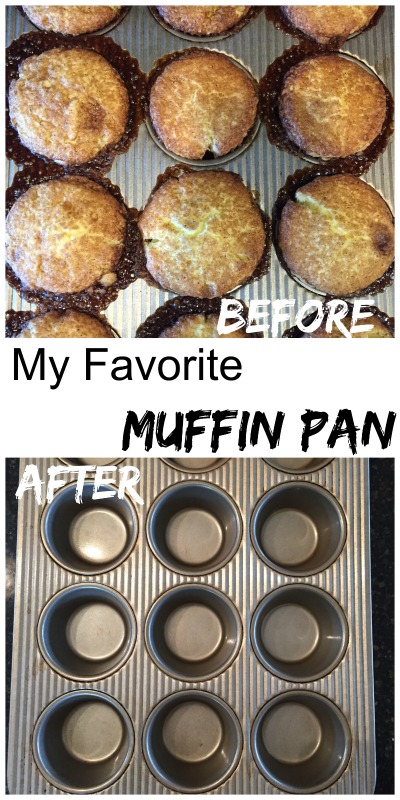 I really could not believe how clean I was able to get the USA Pan. It looks the same as it did before I had my muffin disaster.
The only thing I used to clean it up was soap and water. That is it. I did get to it right away, which I am sure helped because the mess did not have time to completely harden, but I am pretty sure the main reason this pan came clean is the amazing coating that it has on it.
My cooking disaster reaffirmed my love of USA pans!
If you are looking for a new muffin pan, cookie sheet, or cake pan give USA Pans a try. If my burned on mess comes clean I am pretty sure just about any baked on mess will come off these pans.
Are you looking for muffin recipes? Some of my favorites are listed below. Be sure to also follow my muffin board on Pinterest!