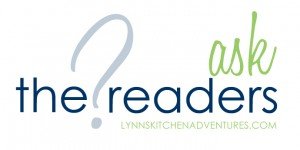 Today I thought I would do a fun Ask the Readers question, so we are going to talk about our favorite Thanksgiving foods.
My favorite Thanksgiving food has to be mashed potatoes. I love potatoes. I could easily do without the turkey and other sides and just pile mashed potatoes and gravy on my plate and be very happy. Well, of course I would need some dessert to go along with it, because dessert is my other favorite part of Thanksgiving dinner.
Now that I have shared my favorites, I would love to hear your favorite Thanksgiving dishes. Do you have a favorite dish or recipe? And do you have something that is a must serve each year?