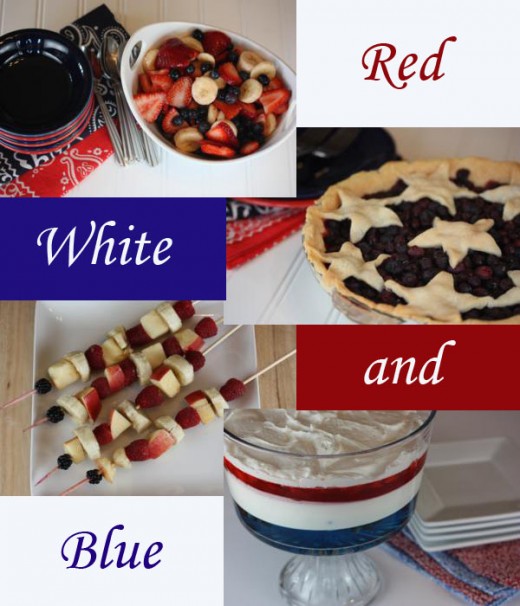 The Fourth of July is one of my favorite holidays of the year.
I grew up in a small town that had a big fireworks display every year and I always looked forward to going as a kid. It was so much fun to spend it celebrating with family and friends and watching fireworks.
Now as an adult I still love the Fourth of July. It is a day to spend with family and friends celebrating our country and what makes it great.
It is so easy to add some festive fun into your Fourth of July fun simply by serving red, white, and blue foods. So, today I thought I would share some of my favorite desserts perfect for the Fourth of July.
Red, White, and Blue Fruit Salad is simple and delicious. It is also a healthy dessert that you could easily serve as a side dish.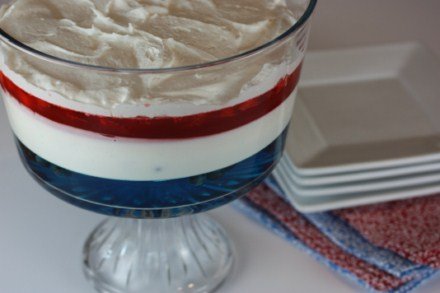 This Red, White, and Blue Jell0 Salad is a treat kids love. And yes I know Jello is not a salad, so maybe this should really be called Red, White, and Blue Jello Dessert. Either way it is a fun and delicious treat your kids will love.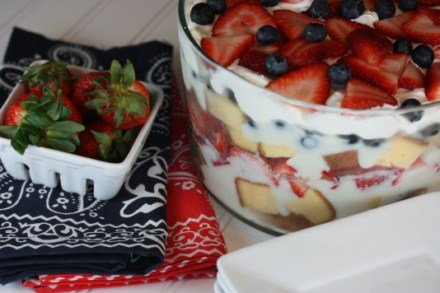 White Chocolate Berry Trifle anyone?! I think I will be making this next week. It is great for serving a large group.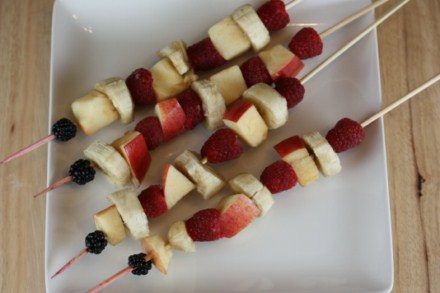 Looking for another healthy dessert? These Red, White, and Blue Fruit Kebabs are fun.
And nothing says a classic American dessert quite like a Blueberry Pie. You can't go wrong with a fresh from the oven blueberry pie.
What will you be serving next week for the Fourth of July?