You all seemed to enjoy talking about ebooks and Kindles last week, so I thought I would let you know about a few ebooks that I found this week that are FREE. Yes, free, but Amazon prices can change so I don't know how long they will be available for free, so get them while you can.
For those that love Gooseberry Patch their Circle of Friends Cookbook – 25 Savory Pie Recipes
is currently free. I loaded this one to my Kindle and am really looking forward to looking at it.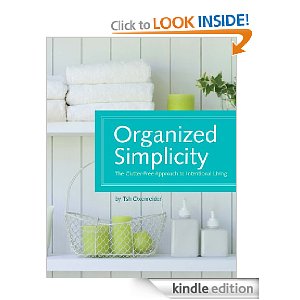 The ebook Organized Simplicity
is also free right now. I bought this in book form last year and never finished it. I am hoping that putting it on my Kindle will help me finish it soon. If you need some motivation to get organized this book is a great place to start.
Delicious and Nutritious Gluten-Free Lunch Recipes
is also available free right now. I am not sure how good this one will be, but for free, I thought it was worth getting to take a look at.
If you do not have a Kindle, no problem, Amazon
has other apps available for free just for you.
What good ebooks have you found recently?