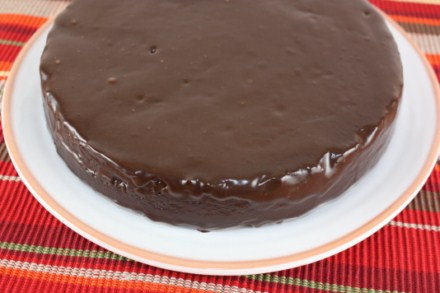 I love frosting cakes with Ganache.
The simplest  chocolate cake, can be turned into something special, just by covering it in Ganache.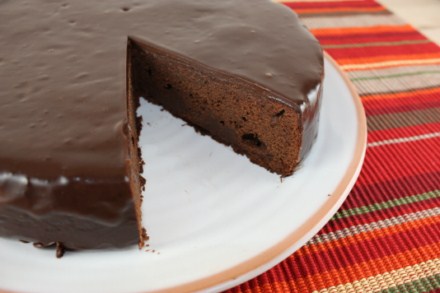 How can anything covered in chocolate and cream be bad?

Ganache
4 ounces semisweet chocolate, coarsely chopped
1/2 cup heavy cream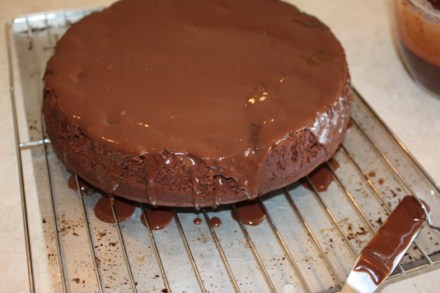 Place chocolate in a medium bowl.
In a saucepan, bring cream to a boil.
Pour over chocolate; whisk until smooth.
Let cool about 5 minutes. You want this thick, but pourable.
Place the cake on a cooling rack, that has been set on a cookie sheet.
Slowly pour ganache over the cake. I pour a little, wait, pour a little, spread, wait, etc. Until the cake is well covered.
This is enough to cover 1 – 8 inch cake. If you are making a larger or 2 layer cake you will need to adjust the amounts.
This post linked to
Mouthwatering Mondays
and
Made By You Mondays
.