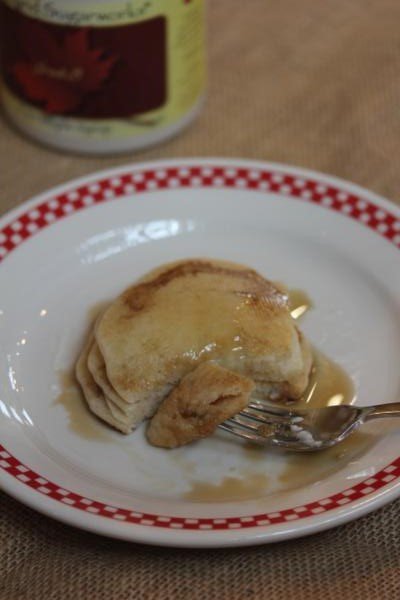 We have pancakes almost every Saturday morning for breakfast. It is one of the food traditions we have at our house and we have been doing it for years.
It is one of my favorite meals of the week not only because we have pancakes, but because we have time to relax and connect as a family.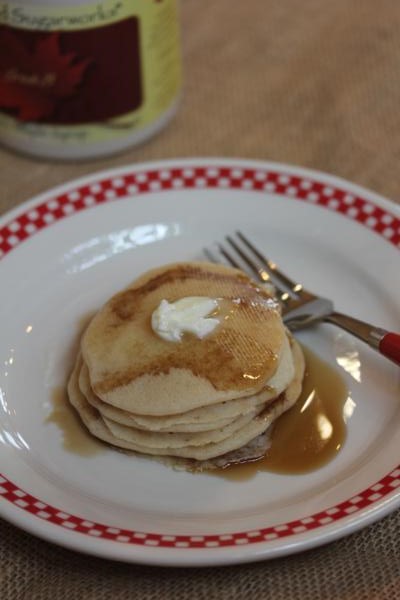 These gluten free apple pancakes were one of the recipes that I made recently for Saturday morning pancakes. They were delicious. We loved them and they were perfect for fall.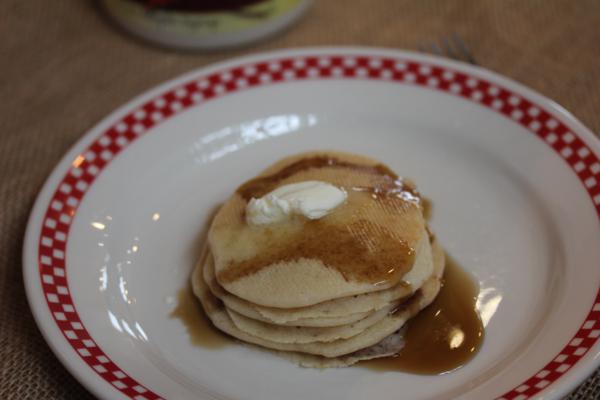 Gluten Free Apple Pancakes
A delicious breakfast perfect for fall or anytime of year.
Ingredients
2 eggs
4 tablespoons of butter, melted
2 cups buttermilk
2 tablespoons sugar
¾ cup brown rice flour
¾ cup white rice flour
½ cup potato starch
⅓ cup tapioca starch
¼ teaspoon baking soda
1½ teaspoons baking powder
¾ teaspoon salt
½ teaspoon cinnamon
1 apple, peeled and grated
Instructions
Whisk together the eggs, butter, and buttermilk.
Whisk in the remaining ingredients, except apples, and whisk just until combined. This batter will be a little lumpy.
Stir in apples.
Let batter sit for 3- 5 minutes.
Carefully scoop or ladle on to a hot griddle or skillet. Cook for 1-2 minutes on one side. Flip and cook on the other side until golden brown.