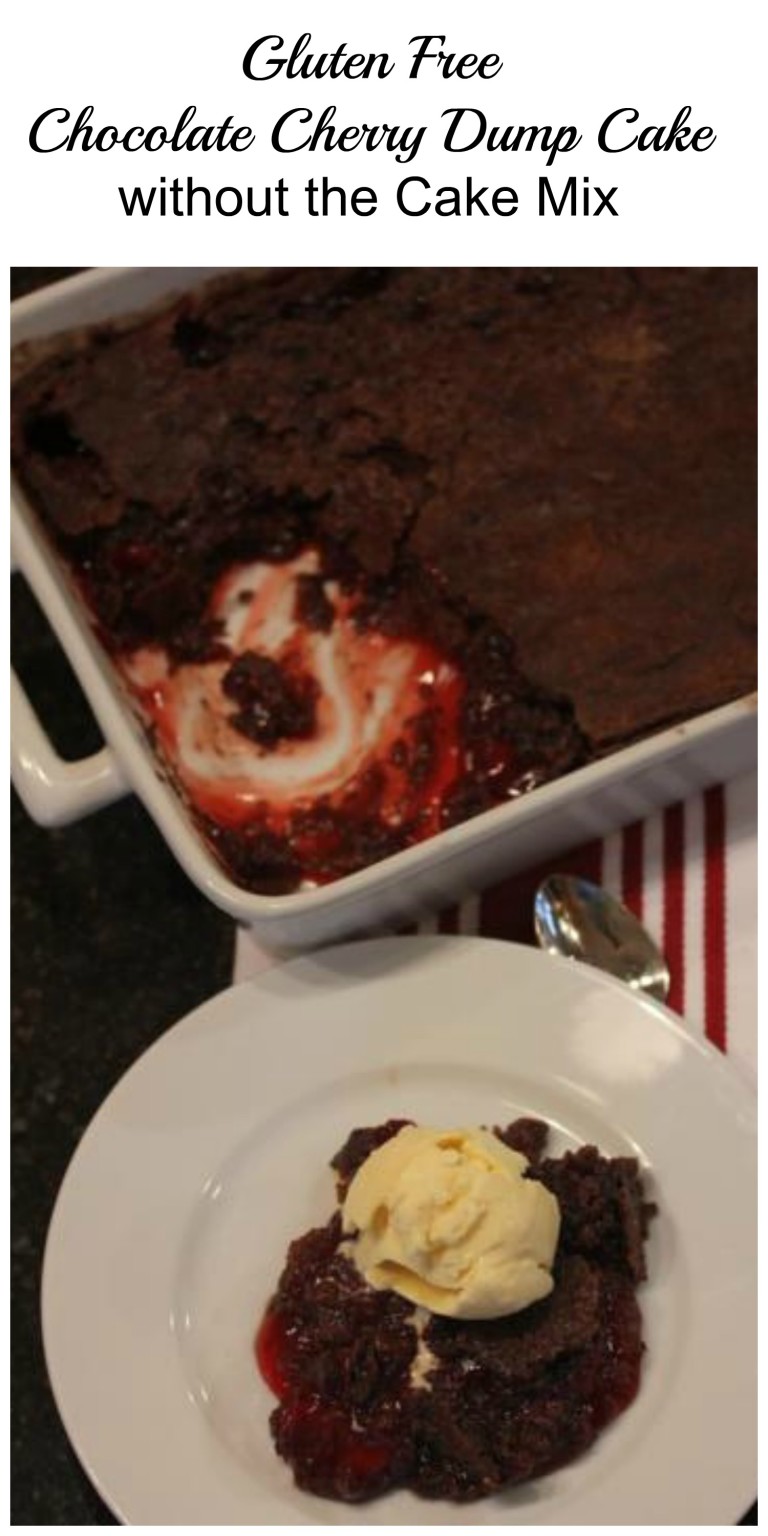 Gluten free chocolate cherry dump cake without cake mix is a simple dessert that no one will know is gluten free. Seriously this is so good that no one will think twice about it being gluten free. It is a gluten free dessert that everyone will love.
We have made this several times over the last few months and every time it is gone in no time. My whole family loves it and I love how easy it is to make.
Gluten Free Chocolate Cherry Dump Cake without Cake Mix
This gluten free chocolate cherry dump cake is a dessert that everyone is sure to love!
Ingredients
½ white rice flour
½ cup sweet rice flour
¼ cup cornstarch
¼ teaspoon xanthan gum
¼ cup baking cocoa
1¼ cup sugar
2 teaspoons baking powder
½ teaspoon baking soda
¼ teaspoon salt
2- 20 ounce cans cherry pie filling
½ cup chocolate chips ( Optional but good)
¾ cup butter, melted
Instructions
Preheat oven to 350 degrees.
In a bowl combing rice flours, cornstarch, xanthan gum, cocoa, sugar, baking powder, baking soda, and salt.
Spread cherries into a 9x13 pan.
Sprinkle chocolate chips over cherries if using.
Sprinkle flour mixture over cherries evenly. Shake pan slightly to even out flour and distribute it slightly.
Slowly drizzle melted butter over flour mixture.
Bake for 50-55 minutes or until cake topping is set.
Serve plain or with ice cream or whipping cream.