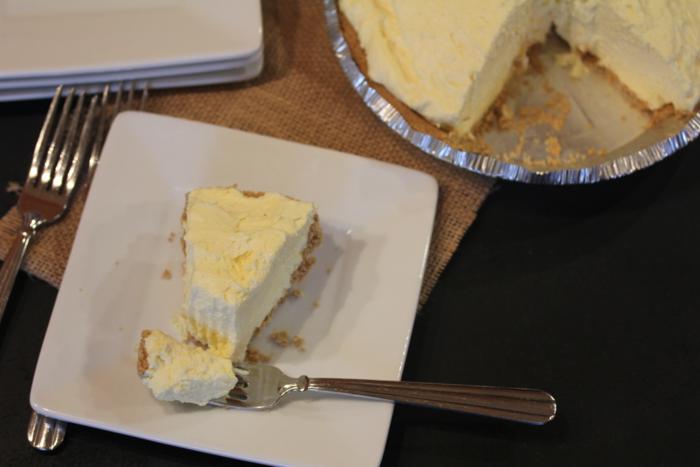 Today I have a recipe redo for you. Or a throwback or whatever you want to call it. We are looking back at a recipe I shared way back in 2008, which was my first year of blogging.
Looking back at this recipe made me realize how little my kids were when I first started blogging. None of them were teenagers. Now I have three teens. Oh how fast the years have gone.
I shared this eggnog pie back in 2008 because my son loved it. He still loves it. In fact, he still loves eggnog and he still wishes that they would sell it all year long.
If you love eggnog this pie is for you. It is so easy to make. It is not healthy, not healthy at all, but it is really rich and really good. It is one of those pies that is a perfect holiday treat.
Now I am curious do you agree with my son? Do you love eggnog? Or are you like both my daughters and won't touch the stuff? I am somewhere in between. I usually have a glass or two each year and that is it. I like it, but don't love it. What are your thoughts on it?