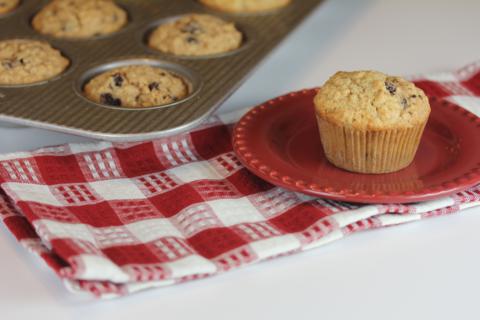 These gluten free cinnamon raisin oatmeal muffins are one of those foods that works great for many things. They are perfect for breakfast, lunch, snacks, or even dessert.
Make a big batch of these over the weekend and you will have a quick breakfast on the go during the week. Or make a large batch and freeze them for lunch boxes and snacks for your kids.
Simply, delicious, and pretty healthy. I love gluten free recipes like that.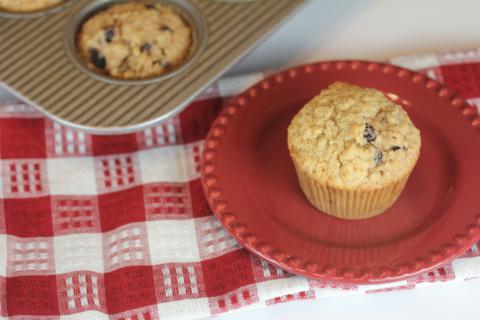 Gluten Free Cinnamon Raisin Oatmeal Breakfast Muffins
1/2 cup butter
3/4 cup brown sugar
1 egg
3/4 cup white rice flour
1/4 cup sweet rice flour
2 tablespoons cornstarch
1 teaspoon baking powder
1/4 teaspoon baking soda
1/4 teaspoon salt
3/4 cup applesauce
1 cup gluten free quick cooking oats ( You can use old fashioned oats, but the texture will be different.)
1 cup raisins
1 teaspoon cinnamon
In a bowl cream butter and sugar. Beat in egg.
Add dry ingredients, oats, and applesauce and stir just until combined.
Stir in raisins and cinnamon.
Scoop batter into greased or paper lined muffin tins, filling cups about 3/4 full.
Bake at 350 for 22 minutes.