Don't those Gluten Free Molasses cookies look good? They tasted good too. The above picture was the first time I made them.
The second time I made them I decided to double the recipe because we enjoyed them so much.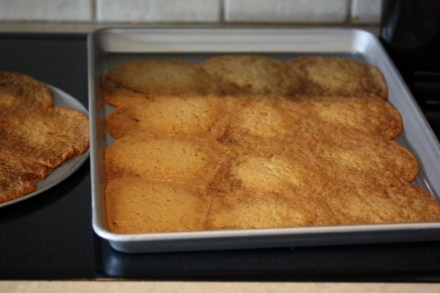 And this is what happened. They still tasted good, but let's just say they were a bit hard to eat.
The science behind gluten free baking is so hard to figure out some times.
Is it the recipe? Is it the fact that I doubled it? Or was it something else I did?
I am guessing it had to do with doubling the recipe. Sometimes that throws the recipe off just enough that it can change the results. So, I will be trying the recipe again soon, without doubling it. Hopefully, I will have similar results to the first time I made them, because I really want a good molasses cookie.
I will keep you updated and will share the recipe when I finally get it right.