Gluten Free Lemon Poppy Seed bread is a classic recipe made gluten free!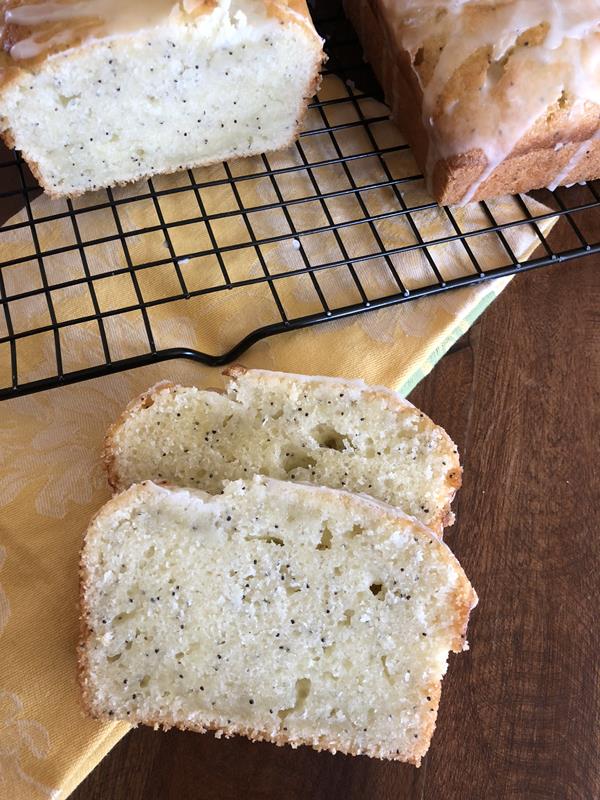 Muffins and quick breads are some of my favorite recipes to make gluten free. A few months ago a friend, who eats gluten free, asked me if I had a gluten free poppy seed bread recipe.
I told her I didn't have one and that it had been years since I made poppy seed bread. And then I couldn't stop thinking about poppy seed bread.
I haven't had poppy seed bread in years. It wasn't really something that I missed and several people in my family don't really like poppy seed bread, but I couldn't get poppy seed bread out of my mind.
I am always up for a good gluten free challenge, so I went to work on a gluten free poppy seed bread.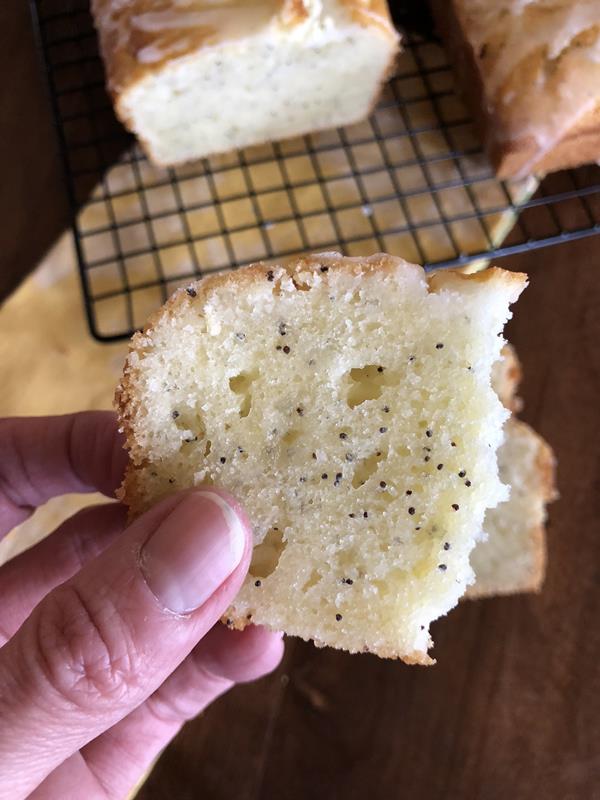 Lemon and poppy seeds are a classic combination. Lemon also works well with gluten free baking. The lemon juice often helps give the gluten free flours a better taste and texture. So I decided to pair lemon and poppy seeds together for the poppy seed bread.
After some work, and some not so great loaves of bread, I finally came up with a delicious gluten free lemon poppy seed bread.
If you love lemon, or have missed poppy seed bread, I think you will enjoy this one!
I used the individual flours for this because I think it gives you a better result, but you could also use Bob's Red Mill 1 to 1 Gluten Free Blend in it as well.
Love gluten free quick breads? You might enjoy these recipes:
Yield: 2 loaves
Gluten Free Lemon Poppy Seed Bread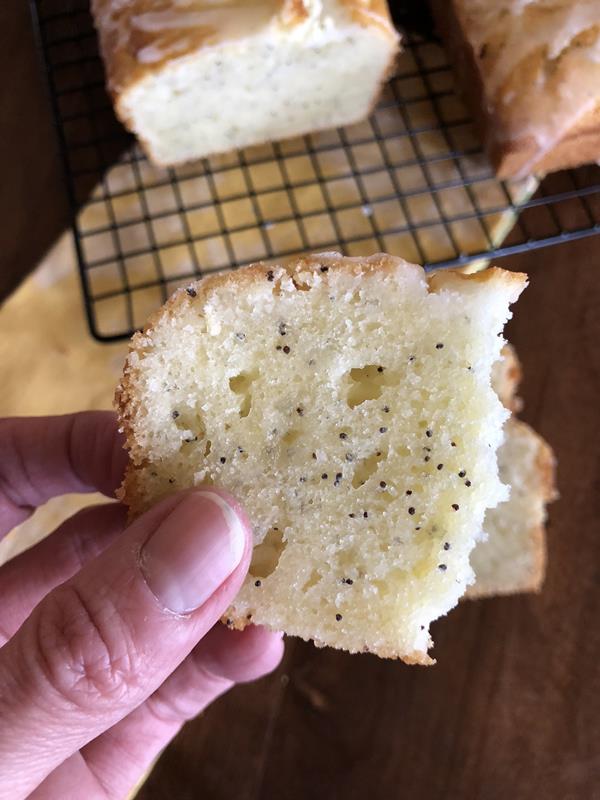 Gluten Free Lemon Poppy Seed Bread is a gluten free version of a classic recipe.
Total Time
1 hour
5 minutes
Ingredients
Bread
1 1/2 cups white rice flour
3/4 cup potato starch
3/4 cup tapioca starch
3/4 teaspoon xanthan gum
1 teaspoon salt
1 1/2 teaspoon baking powder
1 1/2 tablespoons poppy seeds
2 cups sugar
1 cup oil
3 eggs
1 1/2 cups milk
1 1/2 teaspoons vanilla extract
1/4 cup lemon juice
1 1/2 teaspoons lemon extract, optional but gives it extra lemon flavor
Glaze
1 cup powdered sugar
2-3 tablespoons lemon juice
Instructions
Preheat oven to 350 degrees.
Grease two loaf pans and set them aside.
In a bowl combine rice flour, potato starch, tapioca starch, xanthan gum, salt,and baking powder. Set aside.
In a mixing bowl combine sugar, oil, eggs, and milk. Mix until well combined.
Add vanilla extract, lemon juice, and lemon extract.
Mix in flour mixture just until combined.
Add poppy seeds and mix just until evenly mixed in.
Pour batter into greased loaf pans.
Bake for 50-55 minutes or until toothpick inserted into the center comes out clean.
Let cool in pan for 5 minutes then place on wire rack to finish cooling.
Combine glaze ingredients and whisk until smooth. Start with 2 tablespoons lemon juice, adding more for desired texture.
Drizzle glaze over cooled bread.
Notes
To change up the glaze slightly you can drizzle half of the glaze over the warm bread while it is in the pan. This way the glaze soaks into the bread more. Then drizzle the other half over the cooled bread.