Instant Pot Mexican Rice made in the Instant is so easy. It is a great side dish to so many Mexican and Tex-Mex type of meals.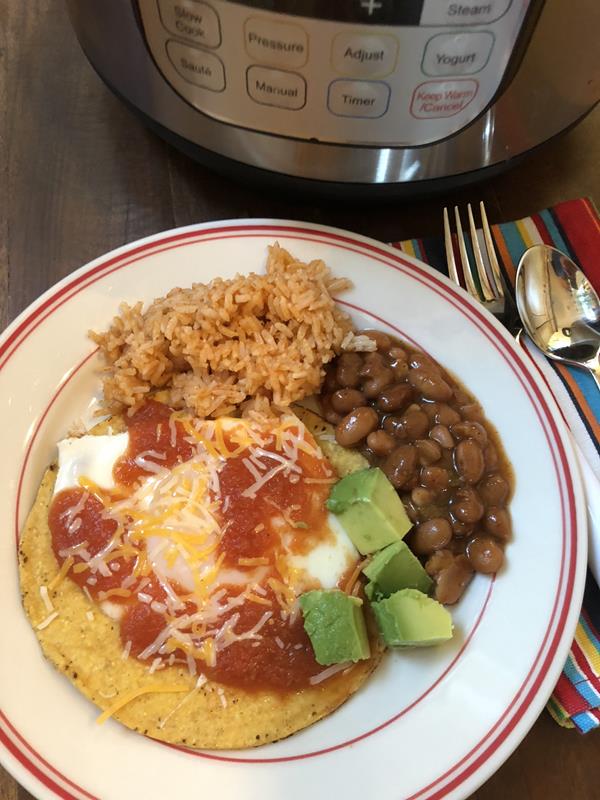 Did you get an Instant Pot recently? Are you looking for more Instant Pot recipes? Or are you still trying to figure out how to use your Instant Pot?
I have gotten a lot of questions recently about my Instant Pot and how I use it, so I am going to try to share more recipes and ways that I use my Instant Pot over the next few months.
Today I am sharing a simple Instant Pot Mexican Rice recipe.
Let me just start off by saying that this is not an authentic Mexican rice recipe. It is far from it. It is the same basic idea and flavors as Mexican rice, but I made it in the Instant Pot.
I am pretty sure using an Instant Pot does away with the authentic part of the recipe. However, the Instant Pot does make the recipe very easy and delicious!
I have a Mexican Rice recipe that we love. That recipe is also easy to make and is the recipe that I based this on.
Making it in the Instant Pot though is a little bit easier because it is more hands off. I can set it to cook and it cooks while I do other things. It also keeps it warm until the rest of dinner is ready.
Instant Pot Mexican Rice makes a great side dish for tacos, burritos, and enchiladas. It is also great served with beans and chips for an easy meatless meals.
The leftovers are also great for lunch the next day. The day I took pictures of this I served it with my Huevos Rancheros.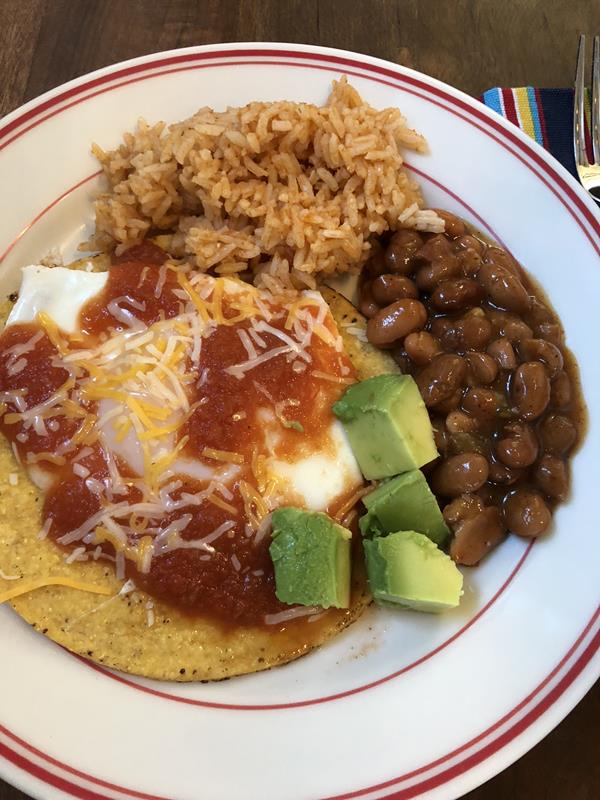 Need more Instant Pot Recipes? You might enjoy these:
The Instant Pot I Use and Love
Instant Pot Mexican Rice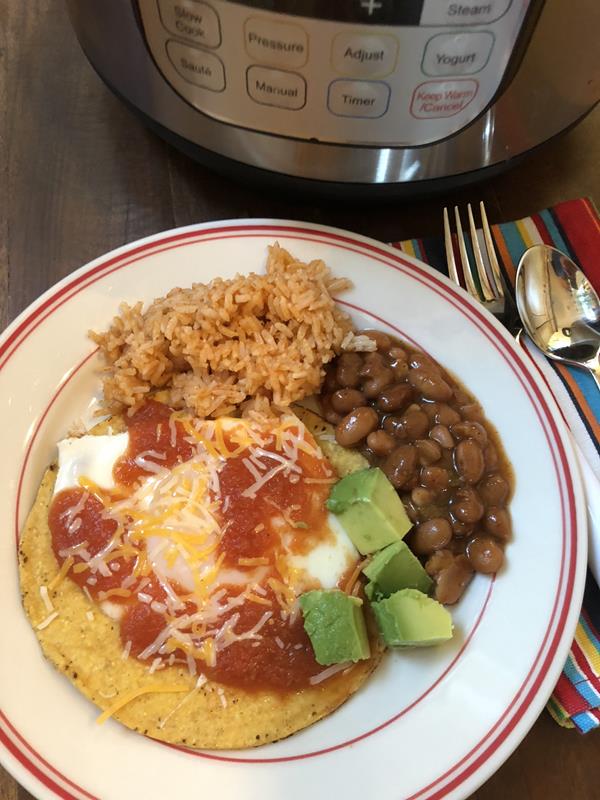 Instant Pot Mexican Rice is a simple side dish that goes with so many meals.
Ingredients
2 tablespoons oil
2 cups long grain white rice
1 teaspoon garlic powder
1 teaspoon ground cumin
1 14.5 ounce can chicken broth
1 8 ounce can tomato sauce
Instructions
Rinse rice. Don't skip this step. It really does do better and helps the texture when you rinse it.
Set the Instant Pot to saute. Add oil.
Once oil is hot add rice and saute and stir for 3-4 minutes or until rice starts to change color.
Add garlic powder and cumin. Stir.
Add chicken broth and tomato sauce.
Lock the lid in place and set the valve to sealing.
Set the Instant Pot for manual cooking 12 minutes.
Once done let rest for 10 minutes.
Carefully release any pressure that is left.
Remove lid and serve.