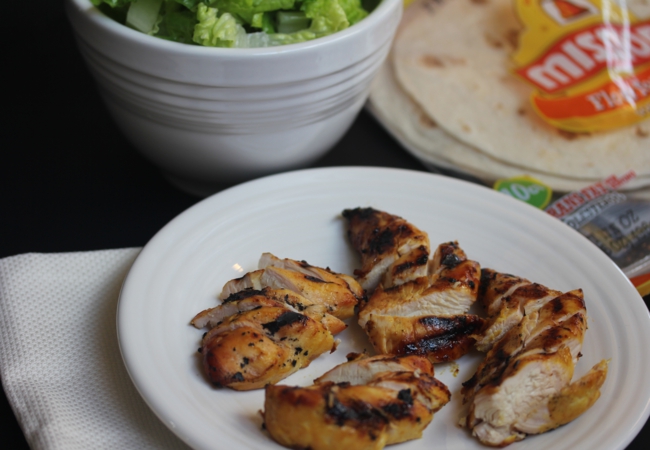 Grilled honey mustard chicken is a simple grilled recipe perfect for summer.
Honey and mustard are a classic combination and it works perfectly in this simple chicken marinade. The flavors of this are delicious. I let it marinate for about 4 hours, but you could easily do it for longer.
This chicken is perfect on it's own, on salad, or in wraps. The day I took pictures of it we used it for wraps, which is my kids favorite way to eat it.
If you are looking for simple dinners to cook for this summer this is a must try.
Grilled Honey Mustard Chicken
2 tablespoons honey
1/2 cup yellow mustard
1/3 cup brown sugar
2 pounds boneless skinless chicken tenders or breasts
In a zip top type bag combine honey, mustard, and brown sugar.
Add chicken and seal. Place in the refrigerator for 4 hours or longer.
Remove chicken from bag and grill 6-9 minutes per side or until done. Time may vary depending on the size of your pieces of meat.