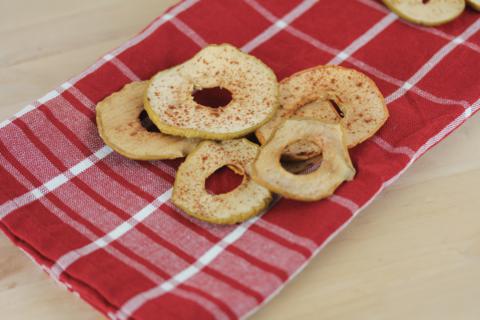 I took pictures of homemade apple chips last fall. I am just now getting around to sharing them. My timing may be a year late, but at least it is just in time for back to school.
I learned how to dry fruit from my mom. She dried all kinds of fruit and fruit leather during the summer and fall when so much fresh fruit was available. Apples were always one of my favorites.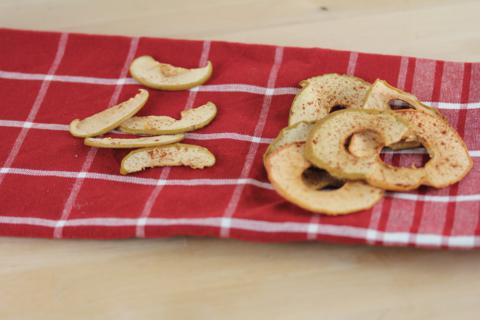 My mom usually made dried apples that were a little chewy and I love those, but I also like to change it up and slice them more thin and dry them a little longer. This gives you a crispier dried apple and more of an apple chip.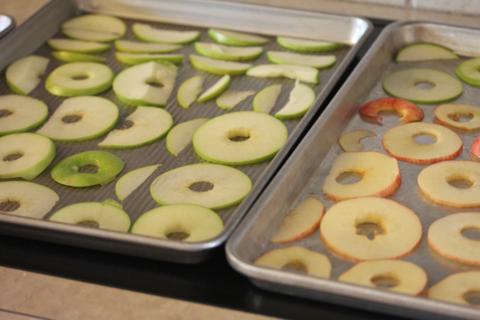 These are so easy to make and are perfect for fall and back to school. You are basically just slicing the apples and baking them on a low temperature.
We can make these plain, but we like a little cinnamon sprinkled on top of them.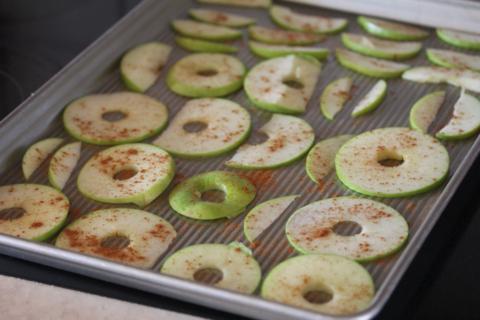 Homemade Apple Chips
Apples

cinnamon, optional but good
Core apples and slice into thin slices.

Place slices onto a cookie or baking sheet and sprinkle with cinnamon.

Bake at 200 degrees for 3-4 hours.

Check apples at 2 hours and remove any smaller/thinner apples and continue baking the remaining apples.

Remove apple chips from cookie sheet to cool.

Apples will crisp up as they cool. Store in an airtight container or individual bags for use in lunchboxes.