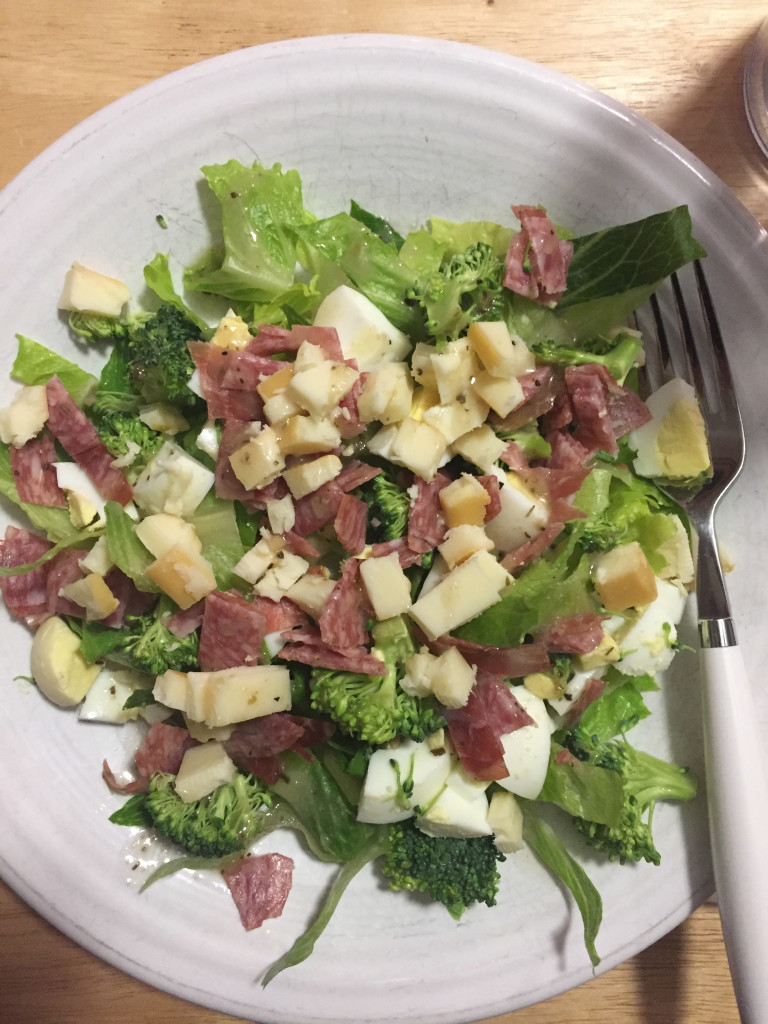 Anyone else struggling to get back to normal after the holidays? This week has been a tough one for me. Not in a bad way, but in a I can't remember what day it is or what I am supposed to be doing way. The holidays are great, but I am ready to get back to a more normal schedule and routine.
Apparently my teens are not ready for things to get back to normal. They also don't seem to get the whole eating healthy in January thing.
They made these on Monday.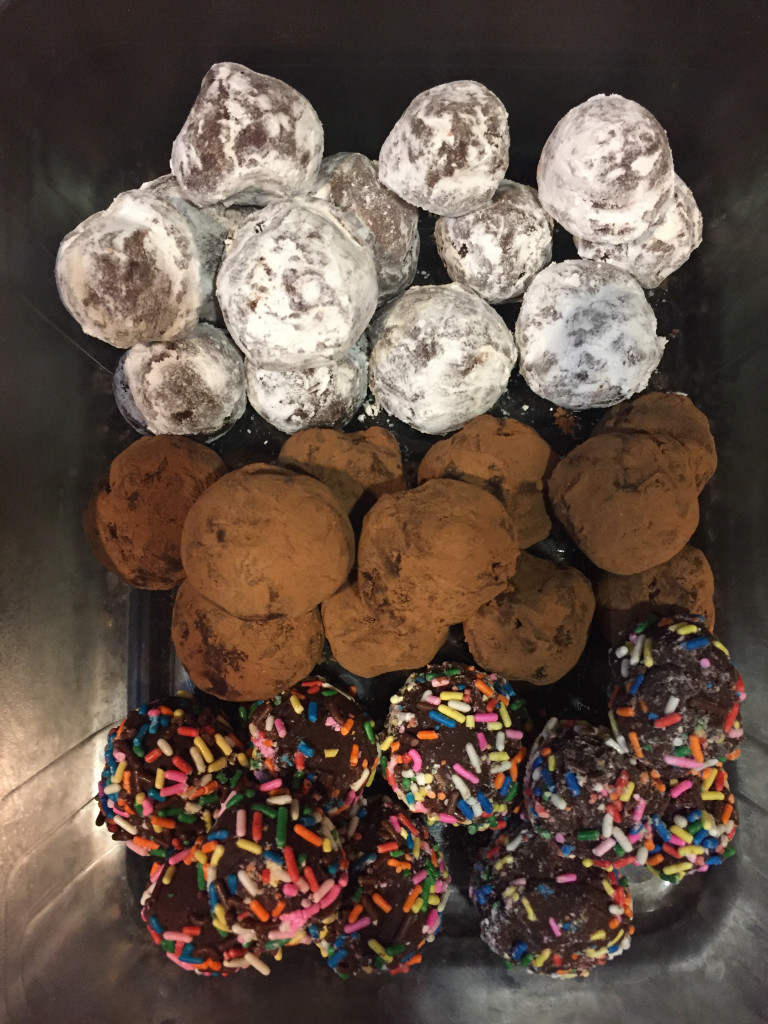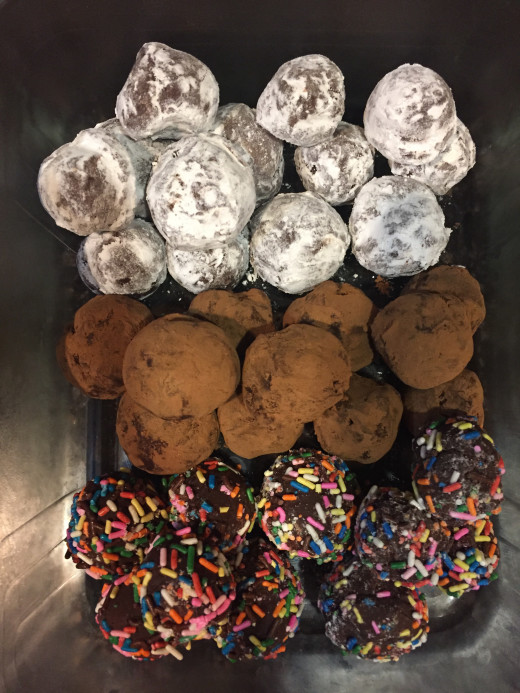 Those are truffles. Full of chocolate and sugar. So much for starting the new year with healthy eating. Of course when your teens want to cook you don't really say no. So we have had truffles this week for dessert.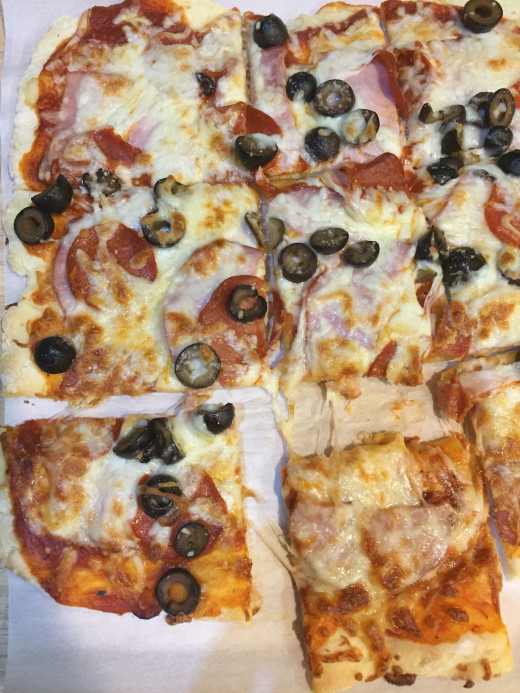 This gluten free pizza is amazing. It is my favorite recipe. You can go here for my gluten free pizza recipe. The recipe is for deep dish pizza, but this week I just made it on a pan that had been lined with parchment paper. It is delicious either way.
One of my goals this year is to post daily pictures of our gluten free meals on my gluten free Instagram account. If you are on Instagram, and are gluten free, I would love to have you follow along. You can find me at GF Kitchen Adventures.
My goal in doing this is to help show you how gluten free can be quick, easy, and delicious. If you are not gluten free you can follow along on my regular Instagram account at Lynn's Kitchen Adventures.
This was actually dinner for me one night this week.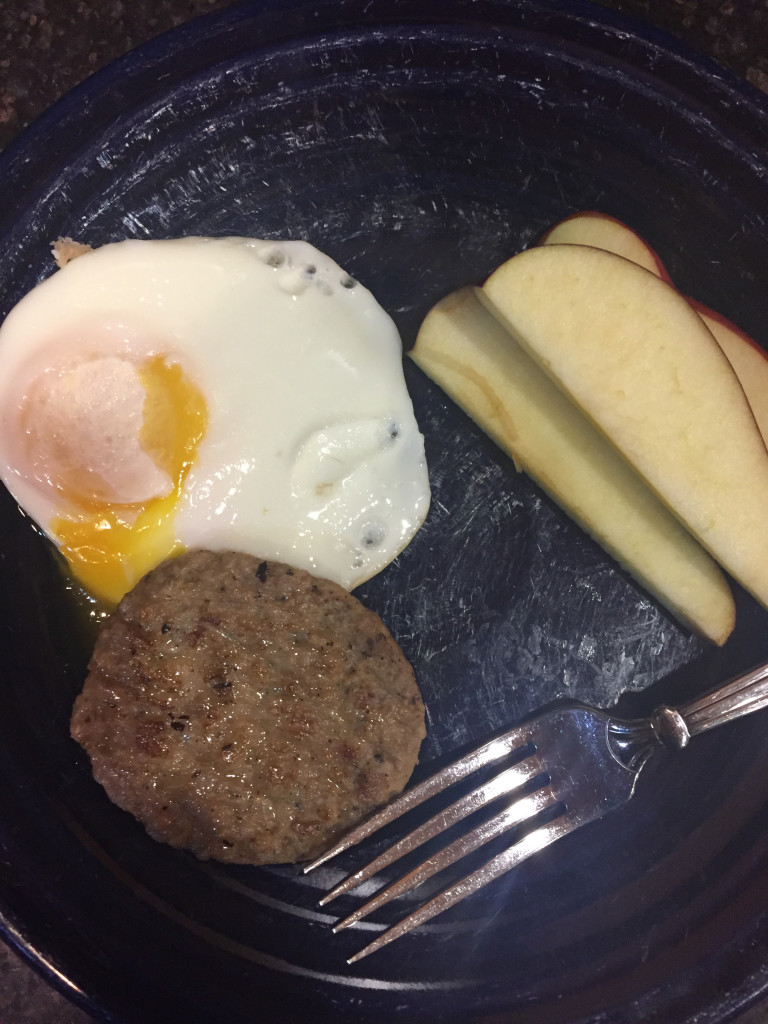 It happened to be gluten free, but it just normal food. Most of my family had plans and they ate early. It was only my daughter and I, so I wanted to keep it simple. Eggs, sausage, and apples it was. Easy and delicious!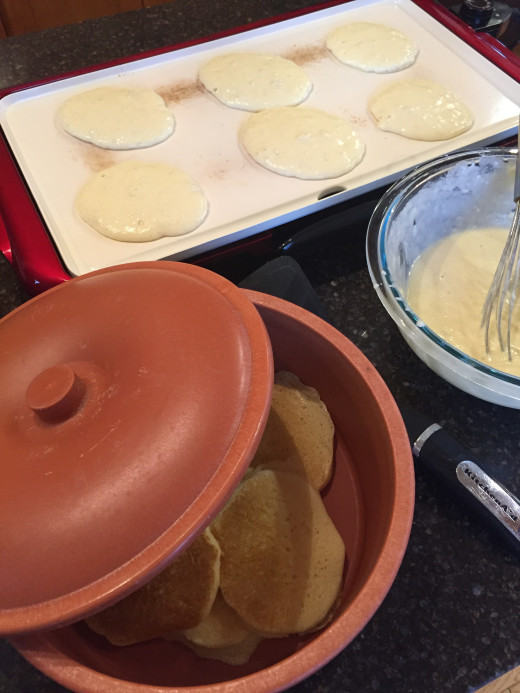 When I was making our weekly pancake breakfast I realized that it had been awhile since I shared one of my favorite pancake tips. The best way to keep pancakes warm is in a tortilla warmer. It works great for pancakes. I use mine for pancakes way more than I do for tortillas. They are inexpensive and pretty easy to find at most stores so they are not a huge investment. I have used mine so many times over the years.
I shared my reading goal for the year over on our book site. It is a big goal and I explain why I set it so high this year. You can read all about it at From Our Bookshelf. If you love books and reading be sure to sign up for our weekly book newsletter. My daughter and I have all kinds of fun book related things to share this year. You can sign up for updates here.
It has been a cold week here in Oklahoma and I have been fighting a sinus infection and an allergic reaction, so I plan to catch up on a few things this weekend and read a book by the fire that rest of the time. A perfect way to spend a weekend this time of year.
I hope you all have a great weekend!