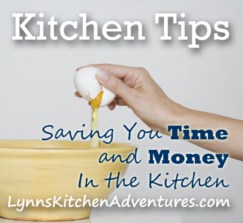 Have you ever needed cooked spinach for a recipe and you did not know the right amount of fresh spinach to cook down?
Yes, you can use frozen spinach and I have, but often times all I have is fresh spinach. Besides that fresh spinach is fresh. I like it better and think the flavor is better than frozen spinach.
So, how much does fresh spinach cook down?
One pound of fresh spinach will cook down to about one cup of cooked spinach.
Now, next time you are wondering how much fresh spinach to cook you will know. Or did you already know that?
Here is where I admit though that spinach is not one of my favorite foods. I know it is healthy, so I do cook and serve it, but it is right up there with coffee and peas on my list of least favorite foods.
However, my husband and girls love cooked spinach and will eat it by the bowlful if I serve it to them. If I am going to eat spinach I prefer it to be in a dish like a quiche or a pasta dish or even fresh in a salad.
What are your thoughts on spinach? Is it on your list of favorite foods or least favorite foods?