Whenever I put pancakes on my menu plan and mention that they are from the freezer, I get comments and emails asking how I freeze them. So, I decided it was time to finally do a post about how I freeze pancakes.
It is really easy to do and will save you so much time on busy mornings.
You all know I love my oven pancakes, and I am so glad you all love that tip also, but I do still make regular pancakes as well. What can I say, we eat a lot of pancakes at our house. In fact, we eat them at least once a week, if not more often than that.
Over the years I have found that when I make pancakes, it is really not that much more work to make a double batch and freeze the leftovers. This saves me time later in the week and gives my kids a quick and easy breakfast that they can prepare themselves.
All you need to is make a big batch of pancakes or use whatever leftover pancakes that you have. Cool the pancakes completely and place them on a cookie sheet in a single layer.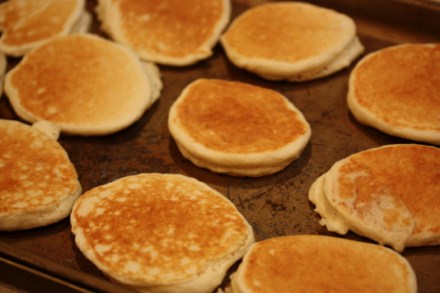 Freeze for several hours or until completely frozen.
Once the pancakes are completely frozen place in a ziploc, or other freezer type bag or container, and place back in the freezer. Remove as needed for breakfast.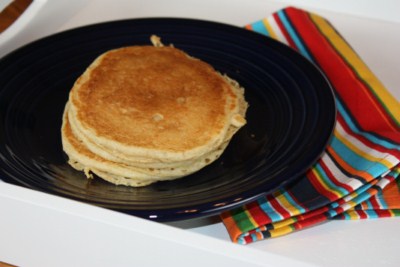 To reheat the pancakes, either toast them or microwave them. Some in my family prefer to reheat them in the toaster and others prefer to microwave them.
I know some of you already have a system for freezing pancakes and I would love to hear how you do it? Do you do it the same way I do?
Looking for a few pancakes recipes? Here are a few of our favorites: