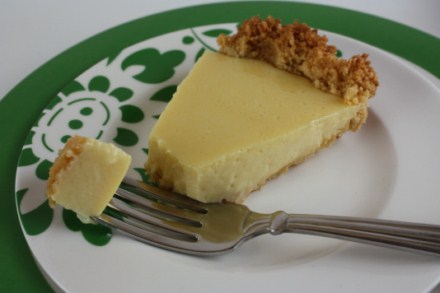 Recently I was wanting to make a cool and refreshing summertime pie. I did not have much fresh fruit on hand and I did not want to go to the store to buy any.
I did have a few limes that I thought would be perfect for a lime pie. I looked through a few cookbooks and decided to make the Key Lime Pie from the America's Test Kitchen TV Show Cookbook. It was a very simple recipe that I knew I could put together quickly with the ingredients that I had.
I know this pie is not technically a key lime pie, because I used regular limes, but it still tasted great. I mean how can it be bad with egg yolks and sweetened condensed milk in it.
This pie was so rich and creamy. My whole family loved this and I will be making this again.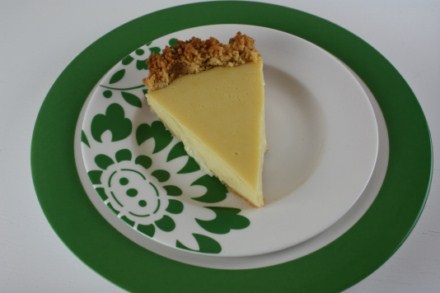 Key Lime Pie
4 large egg yolks
½ cup lime juice, 3 or 4 limes
1 (14-ounce) can sweetened condensed milk
1 Graham Cracker Crust ( I used a gluten free crust)
Whisk yolks in a medium bowl about 2 minutes.
Whisk in the condensed milk until smooth, then whisk in lime juice. Cover the mixture and set aside at room temperature until thickened, about 30 minutes.
Pour the thickened filling into  pie crust.
Bake pie at 325 for 15-18 minutes or until the center is firm, but still slightly jiggles when shaken.
Cool on a wire rack, about 1 hour, then refrigerate until the filling is chilled and set, about 3 hours.
The original recipe called for lime zest. I am not a big fan of lime zest in pies, so I skipped that step. If you want to add 4 teaspoons of lime zest when you whisk the eggs.
This post linked to Potluck Sundays.