Combine taco and pizza night with Mexican Pizzas!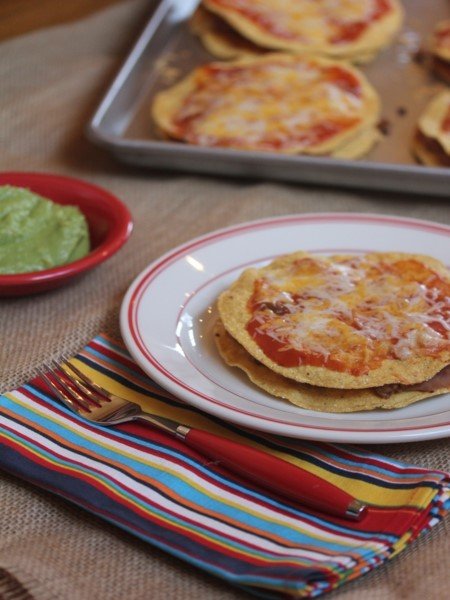 Two of my son's favorite types of food are pizza and anything Mexican. When we were on vacation in June we ate at Taco Bell. It had been a long time since we had eaten at a Taco Bell. Often when we eat out at fast food, we do not give our kids a choice of what they get. We just order for them. This makes it a lot cheaper because we usually choose the cheaper items. Something off the dollar menu or something simple like tacos.
This time though we let them pick what they wanted. We had been traveling all day and thought they would enjoy the stop better if they choose what they had for lunch. As soon as my son heard that they had Mexican pizza he wanted one. So, Mexican Pizza was what he got. He loved it. He was very impressed with his Mexican Pizza.
I on the other hand was sitting there thinking that I could easily make it at home. I was sure I could make it or at least something like it for much less. Not only would it be cheaper it would be healthier.
After we got home I searched online for copy cat recipes. I found quite a few of them. They were all basically the same. All of the ones that I found had you fry flour tortillas to make the layers of the Mexican Pizza.
I knew this would make it closer the the Taco Bell version, but I was wanted this meal to be a quick meal to put together. I wanted this to be a dish I could put together quickly after a really busy day. Frying tortillas did not fit into that plan.
So, I used these instead.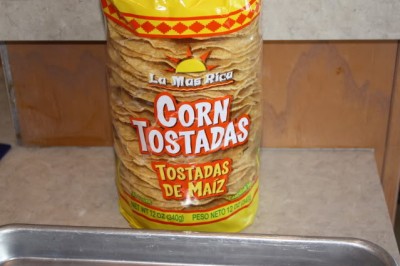 Tostada shells. They worked great. I got mine at Aldi's so they were pretty inexpensive, but most grocery stores also carry these for a reasonable price. My son actually thought my version was better.
So, here is what I did.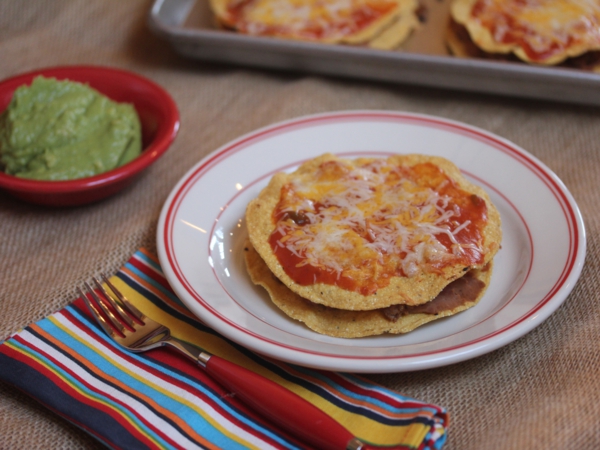 Yield: 6 servings
Mexican Pizza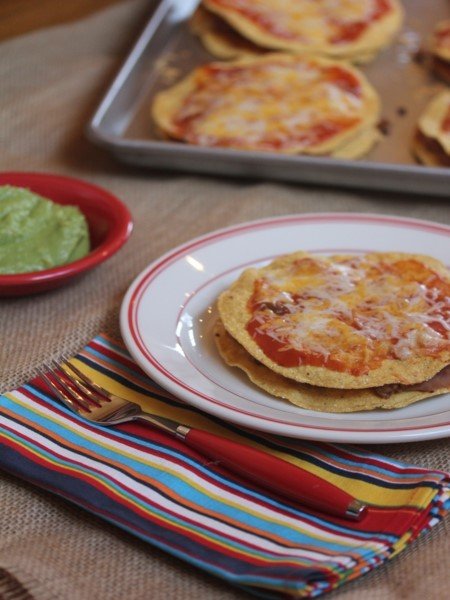 Combine pizza and taco night with Mexican Pizzas!
Ingredients
1 can refried beans, heated to make them easier to spread
1/2 lb of ground beef, cooked and seasoned with taco seasoning.
1 cup shredded cheese, either cheddar or colby jack
1 jar taco sauce
chopped tomatoes, optional
sliced olives, optional- this was not on the Taco Bell version, but my family loves olives on these
guacamole, optional
12 tostada shells
Instructions
Place tostada shells on a cookie sheet or a similar pan. Spread beans on top of each shell. 1 can of beans made 6 of these pizzas for me.
Spread a layer of meat on top of beans and then sprinkle a small amount of cheese on top of the meat.
Place another shell on top of that. Spread taco sauce on that shell.
Then place olives and tomatoes, if using on top of taco sauce. Place more cheese on top of that.
Bake at 400 for about 8 minutes or until heated through.
Notes
If you are gluten-free be sure to read labels to make sure that the ingredients are gluten-free.
Nutrition Information:
Yield:
6
Serving Size:
1
Amount Per Serving:
Calories:

416
Total Fat:

24g
Saturated Fat:

10g
Trans Fat:

1g
Unsaturated Fat:

11g
Cholesterol:

61mg
Sodium:

773mg
Carbohydrates:

29g
Fiber:

5g
Sugar:

1g
Protein:

22g
Nutritional values are approxomite and aren't always accurate.