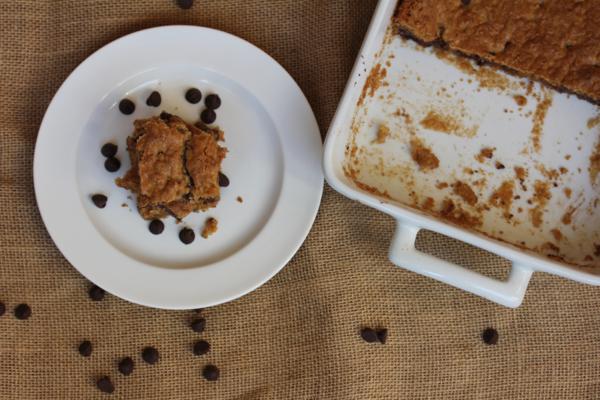 Coconut and chocolate go together perfectly in these Mounds Cookie Bars.
Anyone that knows my mom or me in real life has probably been served my mom's coconut bars. My mom has been making them for probably 40 years.
I don't know where the original recipe came from, but my mom has taken them to more church dinners, potluck meals, family gatherings, and meals to friends than I can count.
Coconut Bars have definitely been one of my mom's go to desserts for years. And they quickly become one of my go to desserts as well.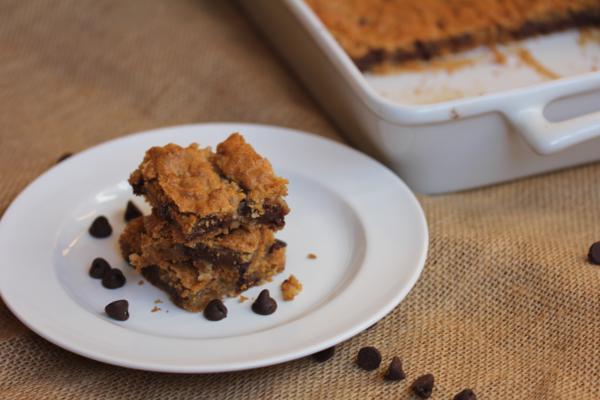 There is really nothing special about my mom's coconut bars except that they are quick and easy to make and contain simple ingredients. Ingredients that you almost always have on hand.
They are also a dessert that almost everyone loves. Even my non coconut eating kids like coconut bars.
One of the things that make coconut bars so good is the brown sugar and butter. There is no skimping on the brown sugar and butter in this recipe, but the brown sugar and butter is what gives these bars such a great texture and taste.
Growing up my mom made these bars plain with just basic coconut. She kept them plain and simple and we all loved them. However, over the years we have decided that they are a little better with a few chocolate chips stirred in.
Chocolate chips make everything better don't they?
The first time I made these with chocolate chips stirred in they reminded me of a mounds bar. Now they are not quite the same and not nearly as chocolatey, but the combination of chocolate and coconut does remind me of a mounds bar.
We still call these mom's coconut bars after my mom or mom's chocolate coconut bars if they are the chocolate version. Mom's chocolate coconut bars is not a very exciting title for a recipe though, so I have also named them Mounds Cookie Bars since they do remind me of a mounds bar. No matter what you call these though they are a simple and delicious dessert to make.
The recipe I am sharing today is the regular version, but if you are gluten free I shared my gluten free coconut bars a few years ago. Just stir in chocolate chips for the mounds bar version.
Mounds Cookie Bars

A simple old fashioned dessert that combines coconut and chocolate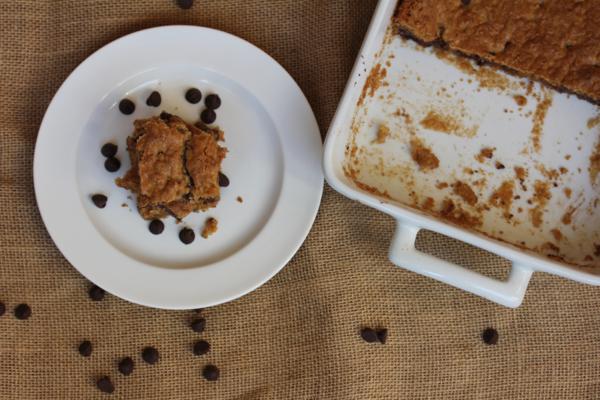 Preparation Time:10 Minutes
Cook time:25 Minutes
Total time:35 Minutes
12 servings
Ingredients:
1/2 cup butter, melted

1 cup brown sugar

1 cup white sugar

2 eggs

2 teaspoons vanilla

1 cup flour

2 teaspoons baking powder

1/2 teaspoon salt

1 ½ cups coconut

1 cup chocolate chips
Instructions:

1. Preheat oven to 350.
2. In a bowl combine melted butter, brown sugar, and white sugar. Using a wooden spoon stir well to combine. Do not use a mixer for this recipe. It turns out better stirred by hand.
3. Add remaining ingredients, except chocolate chips and still until ingredients are well combined.
4. Stir in chocolate chips.
5. Spread batter into a greased 9×13 pan.
6. Bake for 25-30 minutes.
7. Cool and cut into bars.