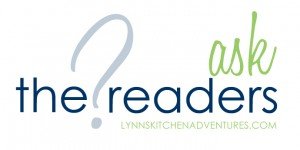 Today's Ask the Readers question was one I almost used for a What Is It Wednesday, but I decided that many of you would guess this right away. So instead of using it for What Is It Wednesday I decided to turn it into an Ask the Readers.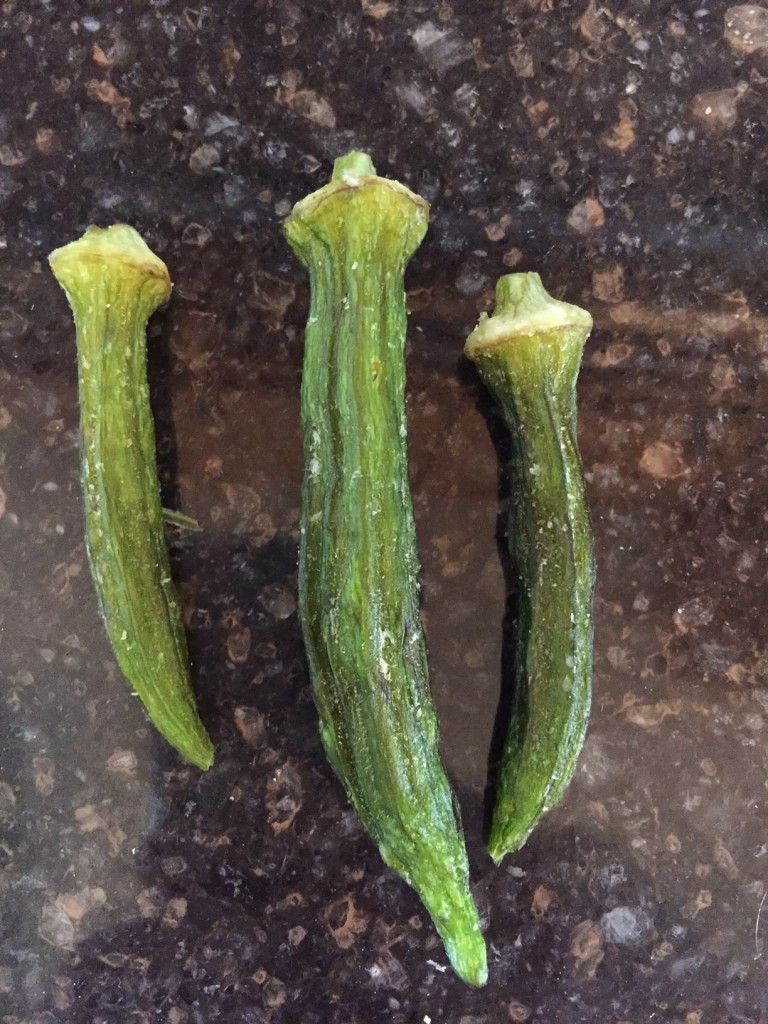 See many of you would have known exactly what that was if I posted it for What is Wednesday. Wouldn't you have?
For those of you that might not know, that is okra. Yes, today we are talking about okra.
Okra is one of those foods that I am not sure I will every understand or enjoy. I actually have a little bit of a funny story to tell about the first time I ate okra.
I grew up in Oregon and okra was a not a common food. As in we had never had it and never saw it in the grocery store. My husband's family though was from Texas and Oklahoma and okra was, and still is, pretty common.
My husband's grandparents lived in Oregon for a few years. When my husband and I first started dating his grandparents had us over for dinner. The conversation before dinner involved talk about okra, eating it for dinner, and all the work it took to get this okra that we were having.
You see this was in the early 1990's in Portland. Food was a little different back then. Yes, Portland is a big city with a wide range of people, but okra was still hard to find at a regular grocery store back then. Actually, okra may still be hard to find in the Portland area. Okra is just not a common food in the northern part of the US.
The grandparents started talking about all the trouble they went to getting this okra we were having for dinner. They lived in a smaller town on the far west side of Portland. It turns out that they had to drive to the east side of Portland to find any stores that sold okra. Now at this point of the conversation I was a bit intrigued about okra and what it must be like if they went to all this work to find it. Since I had never had it I was curious to see what it was going to be like.
Dinner was served and a bowl of boiled okra and tomatoes was set before me. Yes, boiled okra.
Now for those you that are not familiar with okra, when you boil it, it gets a bit slimy. Like really slimy. Hard to describe slimy. I know a lot of people like it that way, but for someone not familiar with okra it was not at all appetizing.
I took one bite of the okra and could not figure out how I would get it all down. Seriously it was bad. They liked their okra cooked for a really long time, so not only was it super slimy, it was super over cooked and mushy.
Don't get me wrong, I loved my husband's grandparents. They were the sweetest people. But they way they cooked their okra was not for me. It took years for my husband to get me to try okra again. And I still don't like it.
My daughter on the other hand requested this on her birthday.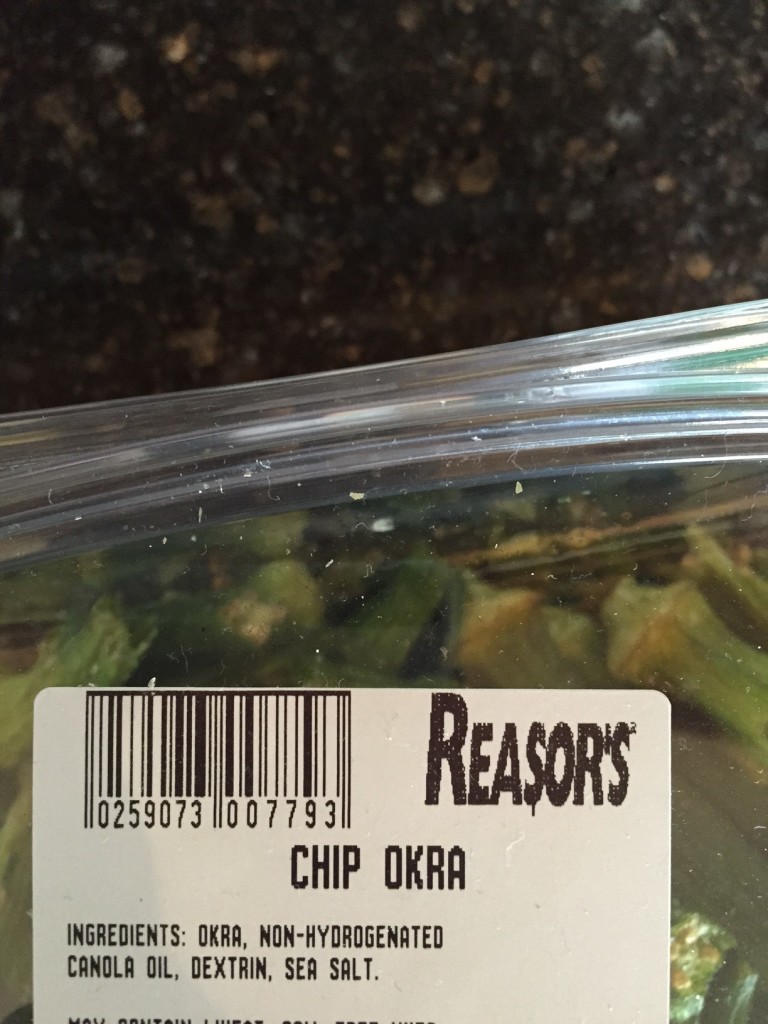 Yes, she wanted okra. We were out shopping for her birthday and I stopped by the grocery store to pick up a few things. She saw the chip okra and knew it was not something that I normally buy since it is a bit expensive. She really wanted some and since it was her birthday I gave in a bought it.
If you have never had chip okra it is okra, but also kind of hard like a chip. It is crunchy and salty, but still tastes like okra. To me it is odd. It still tastes like okra after all. But the rest of my family loves it. They would eat it all the time if I bought it.
So now I want to hear your thoughts on okra.
Do you like it or can you do without it? And how many of you have never had it?
And for those of you familiar with chip okra what exactly is it? From what I can tell it is okra that has been seasoned with salt and oil and then dehydrated.
If that is the case can you make your own? Because if you can make your own my family might just be able to convince me to grow okra in our garden this year. Making my own chip okra would be much cheaper than buying it like this from the store.