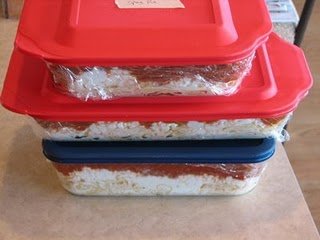 My mom has been here visiting us for the last week. It has been really nice to have her here. Our kids have loved having grandma visit. I guess she is more exciting then me. 🙂
We are going to be very busy the next couple of months. I was really glad my mom was able to help me prepare for them, by helping me freeze some meals. I did not make her work the whole time she was here, but it was nice having an extra person around to help. She did a lot of dishes and even tackled my ironing pile. So, thanks mom.
We managed to put quite a few meals in the freezer. We froze 4 pans of lasagna, 3 spaghetti pies, 2 chicken souperoles, and 6 packages of taco meat.
We also used up some of the apples that I had bought last week at the orchard. We froze lots of applesauce. And I dried some apples. This is the first time that I have dried apples and we really liked them. I think they are much better than the store bought dried apples. I think I am going to make up some more of these next week.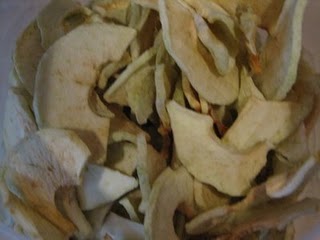 I am so glad to have all of these projects done. It feels really nice to have some good meals and food made up, ready to use when I have a busy day.