Paula Deen's Pumpkin Bars are a fall favorite! They are moist and delicious. They turn out perfect every time!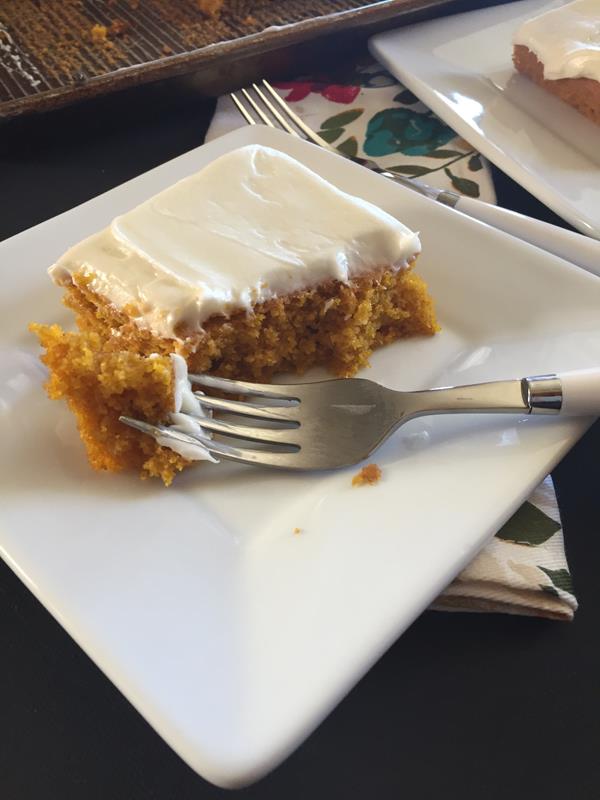 Paula Deen's Pumpkin Bars are one of those recipes that my family has made for years. I am not sure where I first saw the recipe.
I think one of my sister's first told me about it, but I don't remember for sure. I know my sisters and I have all made this recipe for years.
One of us might have seen it years ago in the early days of her show. But it might have also come from one of her early cookbooks, because I have several of those as well.
No matter where I first got this, it has become one of our go to pumpkin recipes each fall.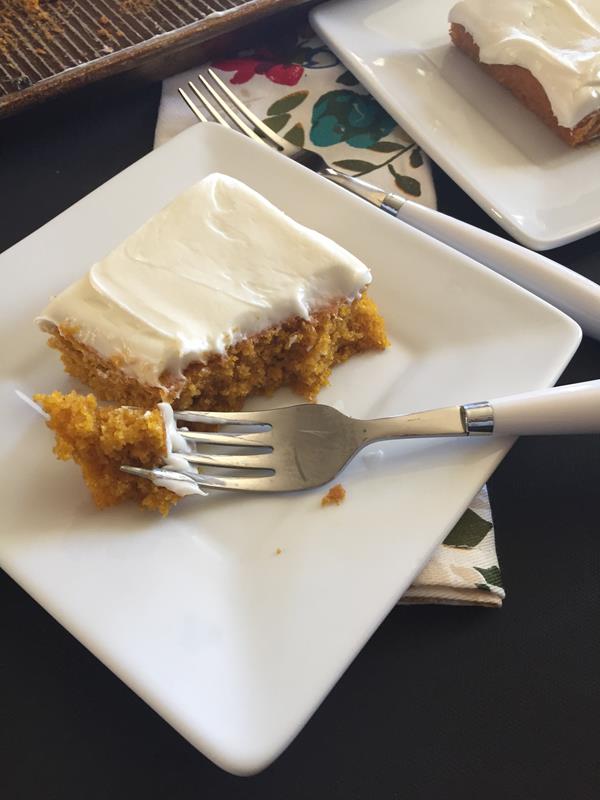 This recipe is obviously not original to me. This is a Paula Deen recipe, but it is so good that I knew I had to share it with you.
This is one of those recipes that my family asks for over and over again. My daughter, who has a birthday in November, has requested this for her birthday cake many times.
My favorite way to make this is as bars in a jelly roll type of pan. But we have also made it in a 9×13 pan and as muffins. The recipe works well both of those ways. You just need to adjust the cooking time.
I now make this recipe all the time gluten free and it works well with Bob's Red Mill 1 to 1 Gluten Free Flour Blend.
Paula Deen had a frosting recipe for these pumpkin bars, but I used my favorite cream cheese frosting instead. This frosting recipe is good. I use it on all kinds of cakes and cupcakes.
If you love pumpkin recipes you might also like these: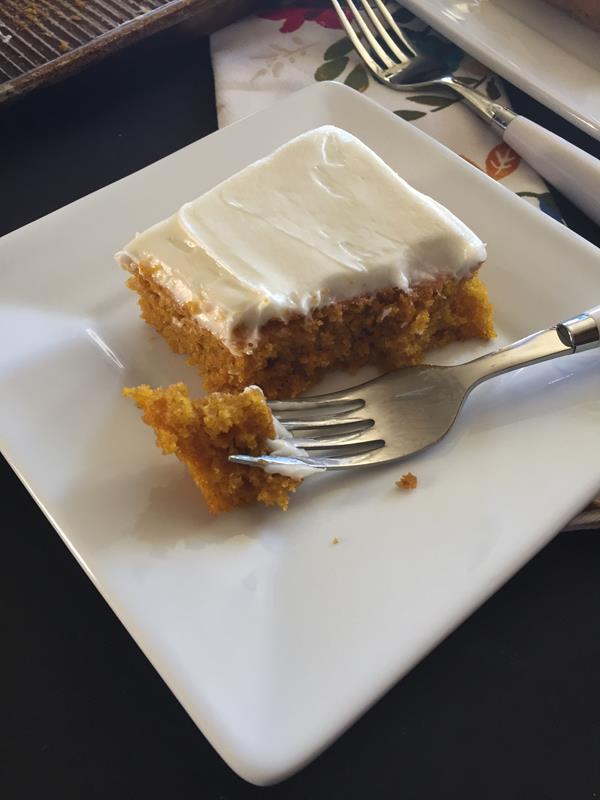 Paula Deen's Pumpkin Bars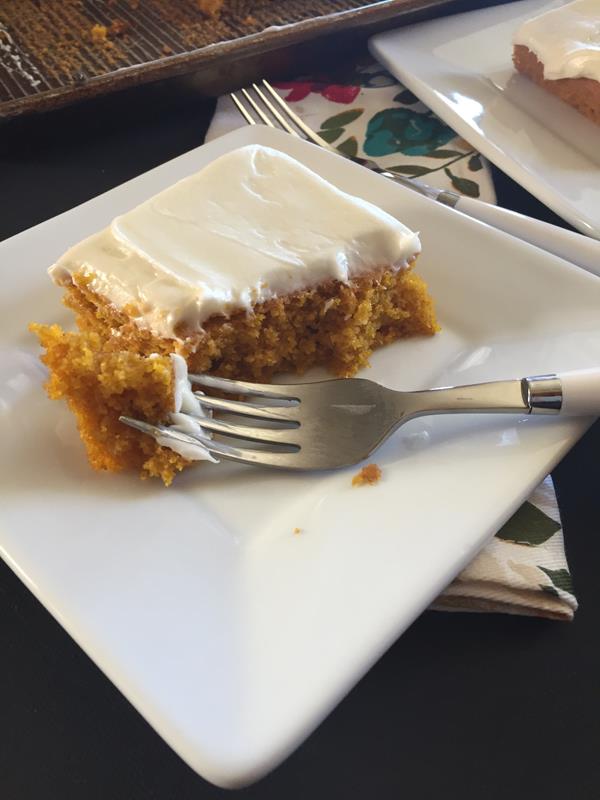 Pumpkin bars are a fall favorite. They are easy and delicious to make and everyone loves them!
Ingredients
For the Cake:
4 eggs
1 1/2 cups granulated sugar
1 cup vegetable oil
15-ounce can pumpkin
2 cups flour ( Bob's Red Mill 1 to 1 Gluten Free Flour Blend works well for gf version)
2 teaspoons baking powder
2 teaspoons ground cinnamon
1 teaspoon salt
1 teaspoon baking soda
For the Frosting:
1 package (8 ounces) cream cheese, softened
1/2 cup butter, softened
2 teaspoons vanilla extract
3-3/4 to 4 cups confectioners' sugar
Instructions
Preheat the oven to 350 degrees F.
In a mixing bowl combine the eggs, sugar, oil and pumpkin and mix until light and fluffy. This will take 2-3 minutes.
In a separate bowl combing the flour, baking powder, cinnamon, salt and baking soda.
Add the dry ingredients to the pumpkin mixture and mix until combined and the batter is smooth.
Spread the batter into a greased jelly roll style pan or cookie sheet with sides.
Bake for 23-25 minutes (30 -35 minutes if using a 9x13 pan)
While cake is baking make the frosting. In a bowl beat together cream cheese and butter. Add vanilla. Slowly add powdered sugar and beat for several minutes or until frosting is combined and smooth and desired texture is reached
Let cake cool completely before frosting. Frost and serve.