No-churn peach ice is a simple and delicious summer dessert!
I love to share quick and easy recipes. In fact, that is pretty much all I share here on my site. Today's recipe for no-churn ice cream is just about the easiest homemade ice cream that you can make.
No-churn ice cream has been around awhile. I think the first time I saw it was years ago in a food magazine. Since then I have seen so many versions of it. They are all the same basic recipe with different flavors added in.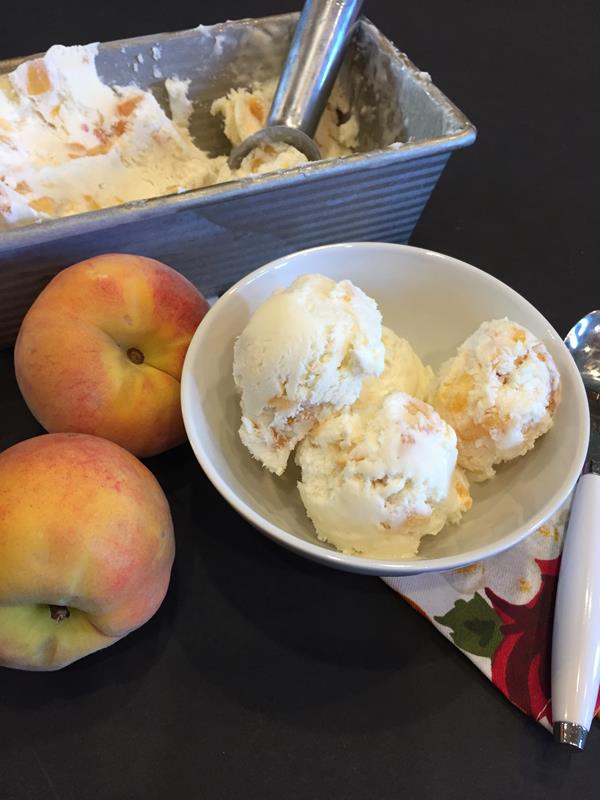 Today I am sharing a delicious peach version that I made last week. It is so good!
If you haven't tried no-churn ice cream, you need to. It is so easy and so good. Not exactly healthy, but good!
Tomorrow I will share the cobbler/crisp recipe. It was delicious as well!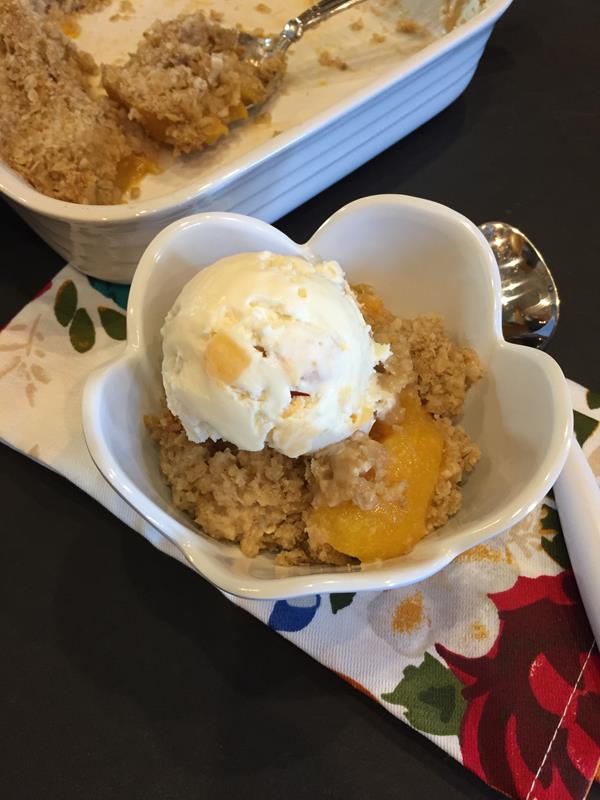 No-Churn Peach Ice Cream
1- 14 ounce can sweetened condensed milk
1 tablespoon vanilla extract
pinch of salt
2 cups heavy cream, cold
2 cups peeled and chopped fresh peaches
In a bowl whisk together sweetened condensed milk, vanilla, and salt. Set aside.
In a mixing bowl whip whipping cream until firm peaks form. This takes 2-3 minutes. Do not over mix.
Fold half of the whipped cream mixture into sweetened condensed milk mixture. Fold just until mixed in.
Fold remaining whipped cream into mixture. Then fold in peaches.
Spread into a loaf pan.
Freeze for 4 hours for soft serve and overnight for firmer ice cream.