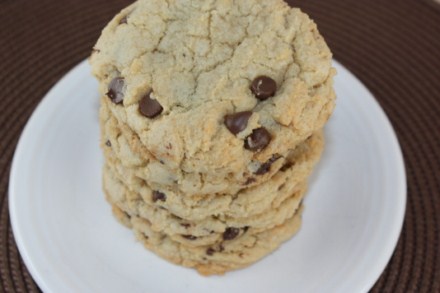 I had a very nice holiday weekend. I hope you did too.
I always find it hard to get back in to routine though after a Monday holiday. It just seems to throw my week off. Am I the only one that feels that way?
So, while I work on catching up, I thought I would share some links with you.
Last week I wrote about about the seriousness of nut allergies in the allergy section of my site. If you have food allergies or know someone that does, you might find the post helpful. I would also love to hear your thoughts about food allergies.
Over the last few months I have done several guest posts on other sites. Today, I thought I would share those links with you.
I shared one of my favorite frittatas over at $5 Dinners.
At Faithful Provisions I talked about why I love my trifle bowl.
And at Good Cheap Eats I shared one of my favorite cookie recipes. See that cookie in the picture? If you are looking for a gourmet, bakery style cookie, you should check out my post. Those cookies are so good!