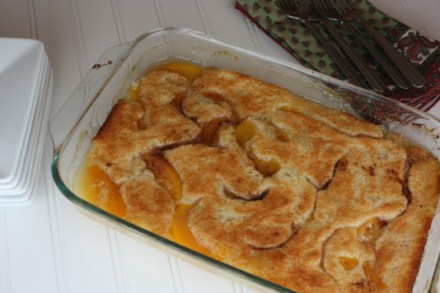 I love peach cobbler and Paula Deen's Peach Cobbler recipe is one of my favorite peach cobblers to make. It is a classic southern style peach cobbler and it is so good.
I recently made this peach cobbler for my husband's staff and they all loved it.
As I was searching my site for the recipe to make it, I realized it was buried deep in my archives. It was actually one of the first recipes I posted on this site back in March 2008.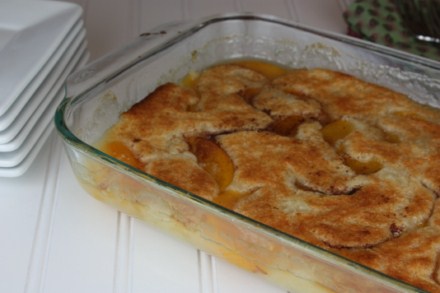 So, I decided that this recipe needed a little attention. After all it is one of the best peach cobblers that I have made and it is really easy to make and contains basic everyday ingredients.
If you are looking for a new dessert to try this weekend, this peach cobbler would be a perfect one.