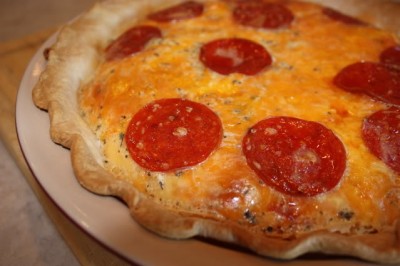 I was recently contacted by One2One Network about trying a couple of recipes using Carnation Evaporated Milk. Well, this was easy to do since I use evaporated milk in quite a few of my recipes. I almost always have evaporated milk in my pantry. It is a staple in my house. I use it in several desserts, but also in soups and in my slow cooked macaroni and cheese. Evaporated milk works great in things like soups and casseroles because it gives them a nice creamy texture and taste.
As far as using Carnation brand goes, that was also easy. You see evaporated milk is one of those things that I do not go generic or in-store brand on. Seriously, I can tell a difference. Evaporated milk is one of those things, like mayonnaise, that I am a food snob on. I get better results using the name brand stuff. To me that is important because I don't want to waste time or money on ingredients for a recipe that does not turn out.
I was asked to make two recipes using Carnation Evaporated Milk. One of the recipes came from a pamphlet they sent me and that you can view and download here. The second recipe was one of my own that I changed, by substituting Carnation Evaporated Milk for the regular milk. They sent me two free cans of evaporated milk and a gift card to cover the cost of the ingredients and I went to work making the recipes.
When looking through the recipes they sent me, one immediately caught my attention. It was for a pizza pie, which is basically a pizza quiche. Anything that comes close to pizza in my house is popular, so I was sure my kids would like it. I gave it a try last week, and my kids loved it. I liked the fact that it was a little different, because it had pepperoni in it, but you could easily use sausage or ham in this. I also liked the texture of this dish. Because it had evaporated milk instead of regular milk, it was richer and creamier than a regular style quiche. My kids said this was definitely a recipe I needed to make again.
Pepperoni Pizza Pie
1 unbaked (9 in) pie shell
8 ounces of shredded cheese
2 ounces of sliced pepperoni (I degreased mine)
1 (12 ounce can) Carnation evaporated milk
3 eggs, beaten
2 tablespoons flour
1 teaspoon dried basil
1/8 teaspoon garlic powder
Preheat oven to 350 degrees. Sprinkle 1 cup of cheese and half of the pepperoni onto the bottom of the pie shell. Whisk together the milk, eggs, flour, basil, and garlic powder. Pour into pie shell. Sprinkle remaining cheese over top and carefully lay pepperoni on top of cheese. Bake for 40-45 minutes or until done.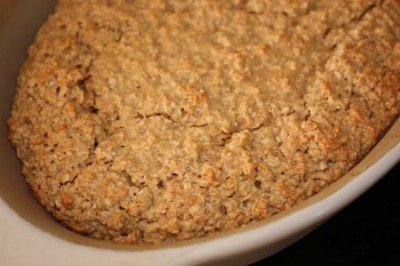 The second recipe that I made with the Carnation Evaporated Milk was my Peanut Butter Baked Oatmeal. I wanted to see how it would change one of my family's favorite breakfasts. I just substituted evaporated milk for the regular milk that the recipe calls for. It worked great. The baked oatmeal was really good. In fact, the evaporated milk made it even better. We loved it this way. It had a richer taste and I think it was more filling made this way. My husband also thought the texture was better using the evaporated milk.
So, what is your favorite way to us evaporated milk?