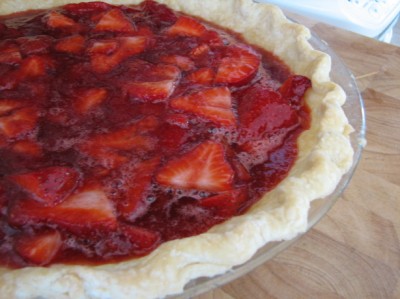 A few months ago I did a post on how to make pie crust. Today, that post was featured on Public Radio Kitchen. They have several links on perfecting pie crusts and my pie crust post is one of them.
The best part is it that my link is right next to the Smitten Kitchen and Simply Recipes links. Those are two of the biggest food bloggers out there and they put my pie crust post right next to their pie crust posts.
So, if you are in the mood for pie you should take a look.