My family loves pepperoni rolls and last week I came up with this recipe after having something like it at a pizza restaurant. I knew I could easily make a homemade version for much cheaper than the version we had at the restaurant.
These take a little time to make, but they are really easy. They are a nice change from our regular pizza night.
I used Jay's Signature Pizza Crust from Allrecipes. I like to use this recipe because it rolls out well. You could also use any dough that will roll out well or use a store bought pizza dough.
This recipe is not exact, so I don't have exact amounts listed. You really don't need exact measurements for this. You just roll out the dough, layer the cheese and meat on and roll it up.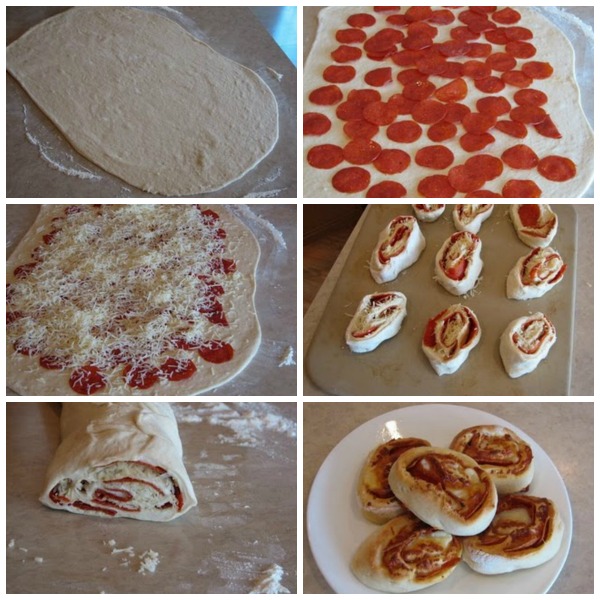 Pepperoni Rolls
pizza crust
pepperoni
shredded mozzarella cheese
Start by rolling the dough out on a floured surface.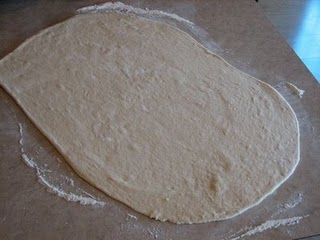 Then place pepperoni, that has been degreased, on top.
Sprinkle with mozzarella cheese.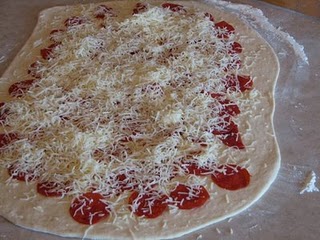 Roll up like a cinnamon roll and cut into slices about 1 inch thick.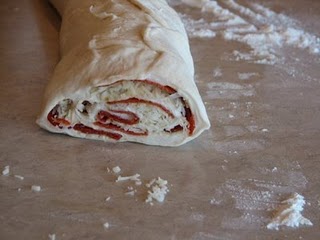 Place slices on a cookie sheet or pizza stone.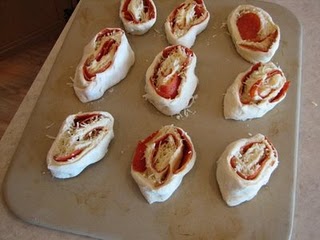 Bake at 425 degrees for about 15 minutes. The time will vary depending on how thick you cut them. I do mine fairly thin.
Check them after about 12 minutes. We like to dip these in a store bought spaghetti or marinara sauce.